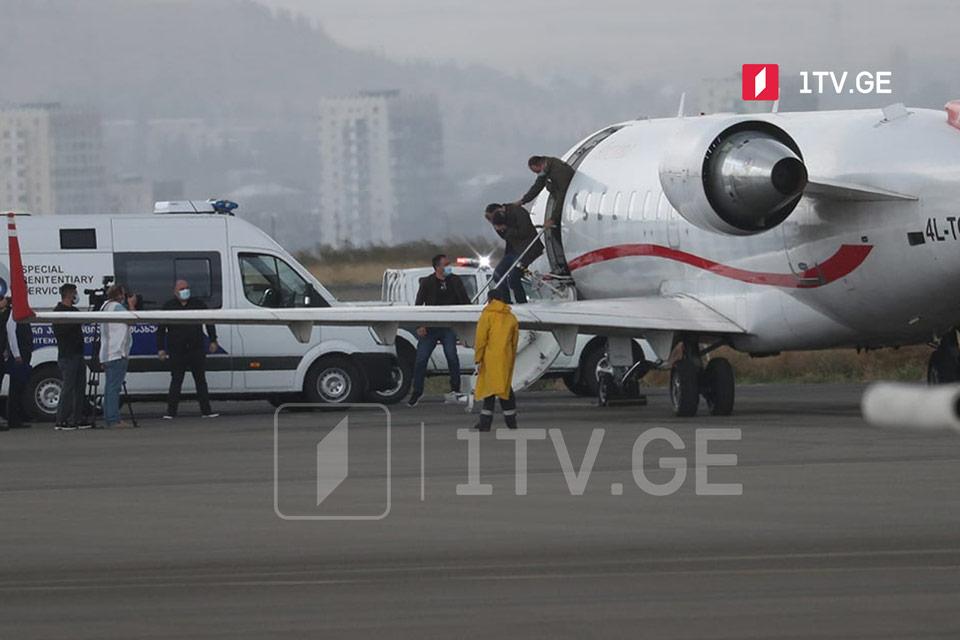 Ukraine to extradite Georgian Military Police former official to Georgia
Today, Ukraine extradited Megis Kardava, former Head of the Military Police Department of the Defense Ministry of Georgia. The plane transporting the wanted former official has recently landed at the Tbilisi International Airport.
Georgian prosecutors have acquainted Megis Kardava with the indictment straight at the airport, after which transported him to a penitentiary institution. Nika Tskhvarashvili, Director General of the Special Penitentiary Service, stated that Megis Kardava would be sent to the 12th Rustavi prison.
Prosecutor Koka Katsitadze stated at the briefing held at the Prosecutor's Office after the extradition that life imprisonment is applicable on one of the charges against Megis Kardava. According to the prosecution, the Tbilisi City Court is considering Megis Kardava's case of premeditated murder ordered and committed by a group under Article 109 of the Criminal Code of Georgia.
"In early 2012, Megis Kardava, the Head of the Military Police Department of the Georgia Defense Ministry, ordered the murder in retaliation of a person living in Moscow, committed on May 21, 2012," Koka Katsitadze said. According to the prosecution, Kardava had been convicted in five of the eleven criminal cases in Georgia; Tbilisi City Court still has to rule on the other six criminal cases.
Georgian Vice-Prime Minister Tea Tsulukiani echoed the extradition of the former military official under the then ruling United National Movement government on the social network. Tsulukiani thanked the Ukrainian law enforcers and the government for "completing a very long legal process successfully".
"International cooperation in the fight against crime has no alternative! I wish a well-known actor a successful transition into a system he would hardly recognize. Georgian prison today is an excellent example of human rights protection!" Tea Tsulukiani posted on Facebook.
Megis Kardava, accused and convicted in eleven criminal cases in Georgia, was arrested on November 1, 2017, in Ukraine. The Georgian side has been demanding Kardava's extradition since the day of his arrest. In 2018, the Ukrainian court substituted Kardava's detention for extradition purposes with the home arrest. This decision was remanded to imprisonment a few days ago.
One of the most notorious henchmen executing numerous criminal atrocities in years 2004-2012 has just been extradited from Ukraine to Georgia.

Megis Kardava faces jail for torture and sexual violence among others, in a number of criminal court cases. pic.twitter.com/fNYpUYSJxg

— Georgian Dream (@GeorgianDream41) September 17, 2021