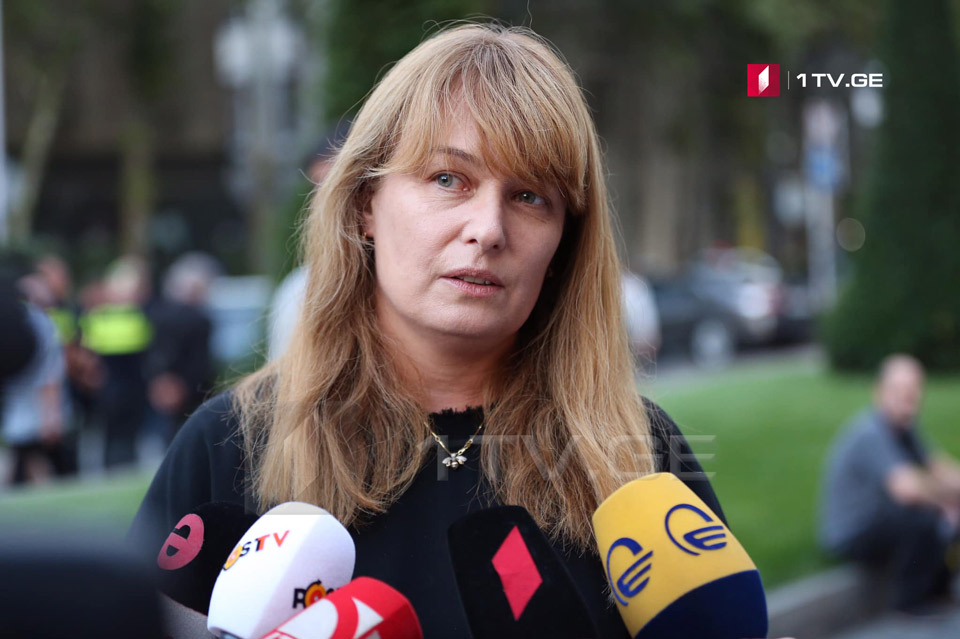 Sandra Roelofs – Bidzina Ivanishvili will be soon removed, poisoned, killed or lost
Giorgi Gakharia's being a Prime Minister is a bad omen – Sandra Roelofs, a member of National Movement Party and former First Lady said during the protest ongoing in front of the parliament building in Tbilisi where the gathered crowd objects to the nomination of Minister of Internal Affairs Giorgi Gakharia for post of Prime Minister of Georgia.
According to Roelofs, Gakharia's being a PM means that Russia sits on top of Cabinet of Minister and Russia does not need Bidzina Ivanishvili, Chairman of Georgian Dream Party any longer.
"Russia already has its man as head of the Georgian government who can make any decision. Believe me, Bidzina Ivanishvili will be soon removed and he cannot realize that. Ivanishvili will be poisoned, killed or lost. Remember my words. This is Russia and it never jokes," she said.
Roelofs said that if Ivanishvili has 1% of healthy mentality left and wants to help Georgia, he should not appoint Gakharia on post of Prime Minister.
Former First Lady also called on people to stand together and continue protesting. "When people are united, they cannot be defeated," she said.