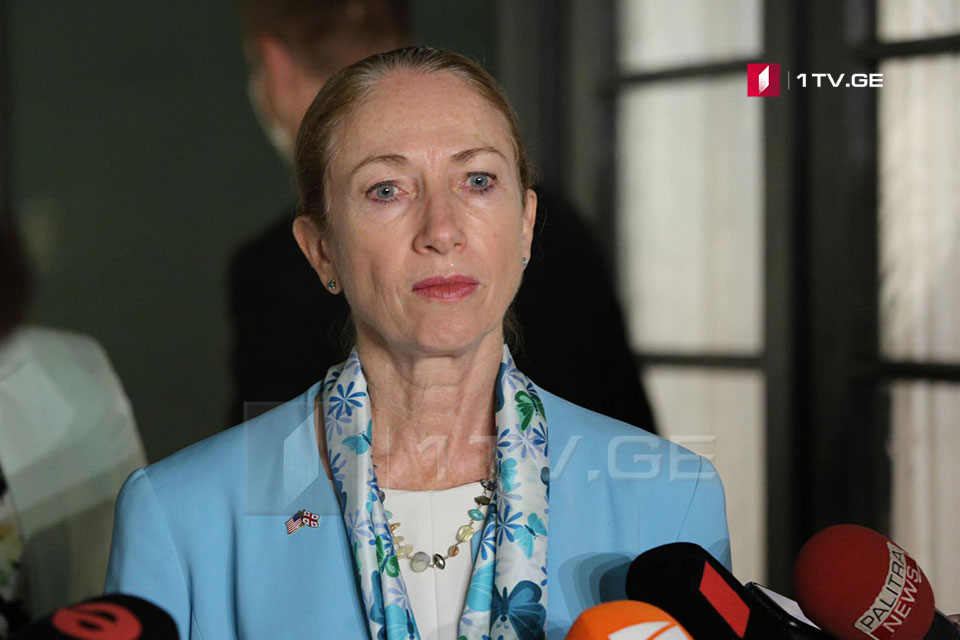 Russia to withdraw from Tskhinvali, Abkhazia for hope for progress raise, Ambassador Degnan says
Russia has to pull out from Georgia's occupied territories and fulfil its commitments per the 2008 truce agreement. US Ambassador to Georgia Kelly Degnan echoed the 13th anniversary of the Russia-Georgia war while speaking to journalists in the Samtskhe-Javakheti region.
According to the Ambassador, this would give hope to Georgians that progress in conflict resolution could be reached.
"This is a very painful period for Georgia. Always around this time of the year, I think it brings back very painful memories of lives lost and of suffering that still continues in many communities, especially along the Administrative Boundary Line. I think, when Georgians see Russia actually fulfilling its obligations that it committed to under the 2008 agreement, then there will be some hope that there can progress in this area. But first Russia needs to withdraw its forces and reverse its reconciliation of Tskhinvali and Abkhazia as it agreed to do, and allow humanitarian corridors so that the assistance that is vitally needed by the communities on the other side of the ABL can get the help that they need," Ambassador Degnan claimed.