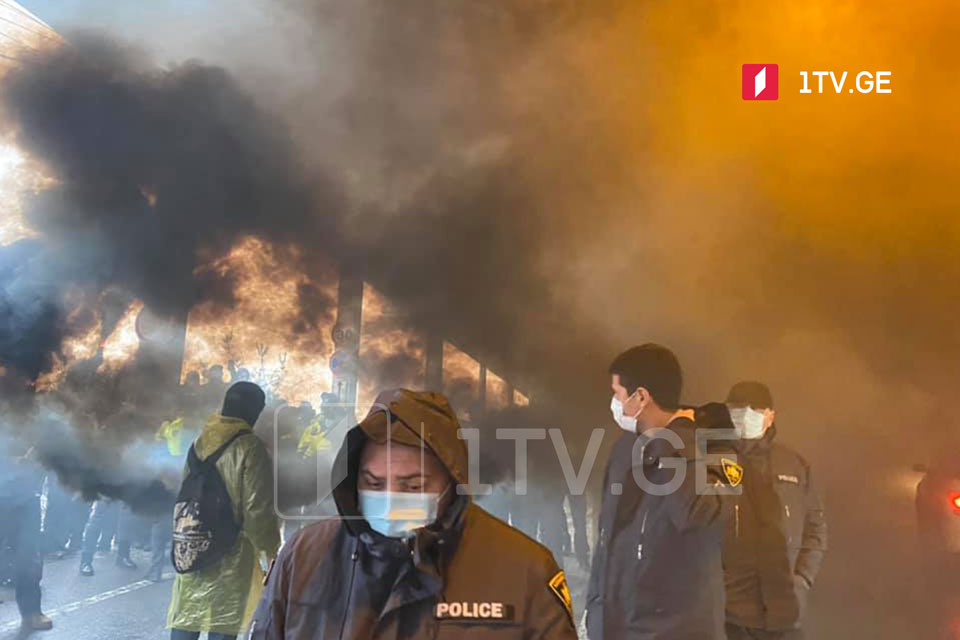 Protest at business center of Chairman of Georgian Dream
Representatives of youth organizations of oppositional parties are holding protest at business center of Bidzina Ivanishvili, Chairman of Georgian Dream Party.
They are protesting over the forged 2020 parliamentary elections. The police are mobilized at site.
The second round of 2020 parliamentary elections is ongoing in Georgia. However, the opposition boycotted participation in the second rounds due to the alleged voter fraud in the first round, and left the candidates of the ruling Georgian Dream Party alone in the run-off elections.