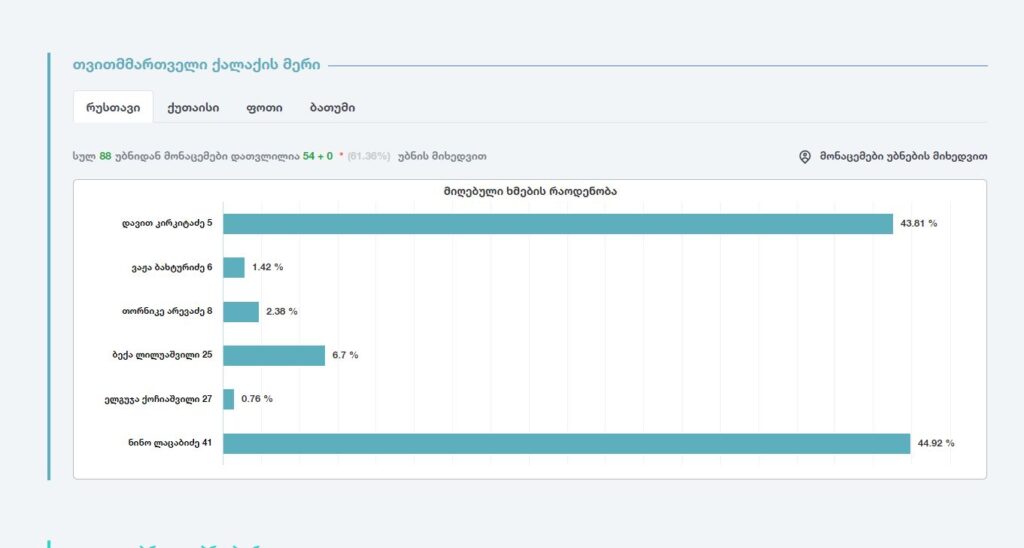 Preliminary data of Rustavi mayoral candidates: GD Nino Latsabidze – 44, 92%, UNM Davit Kirkitadze – 43, 81%
According to the preliminary data of the Central Election Commission (CEC) for Rustavi mayoral candidates, the ruling Georgian Dream (GD) candidate Nino Latsabidze has 44, 92% of votes. The United National Movement (UNM) candidate Davit Kirkitadze won 43, 81% of the votes.
CEC collected the data of 54 from 99 polling stations in Rustavi town.
The local elections were held on October 2 in Georgia.