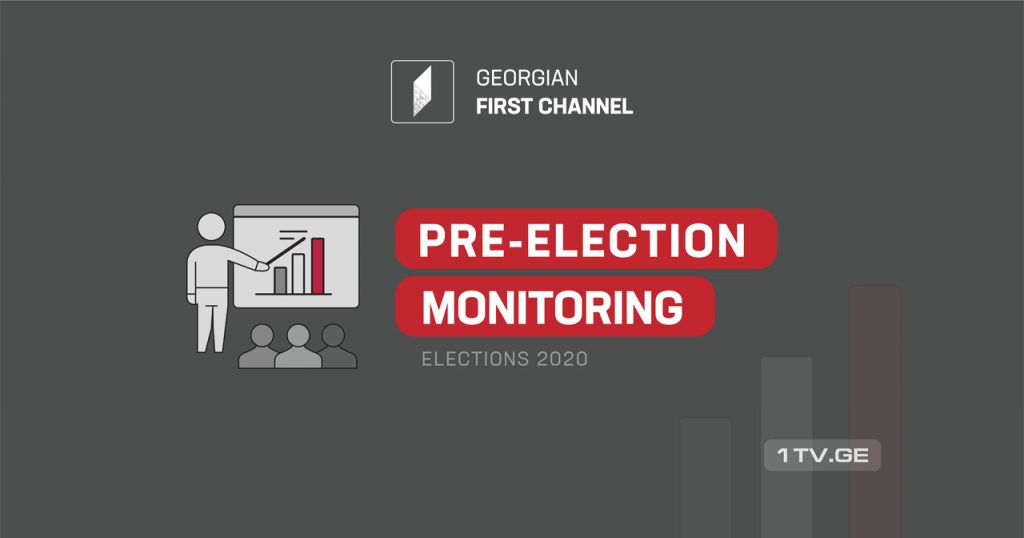 Pre-election monitoring report of prime-time news program 'Moambe'
All socio-political programs of First Channel and Georgian Radio have been monitored since September 1, aiming at counting the quantitative data of the time allocated to election subjects.
It is important that the monitoring is being carried out by means of a specially created program. The link of TV program/story is attached to each record.
The data is processed by monitors trained according to the specifics of different platforms and programs.
Pre-election monitoring reports of Moambe and Georgian Radio news programs covering a month have already been published (from September 1 to September 30).
This time we present the results of the pre-election monitoring of prime-time editions of news programs (Moambe 18:00) and (Moambe 21:00) from September 1 to October 10.