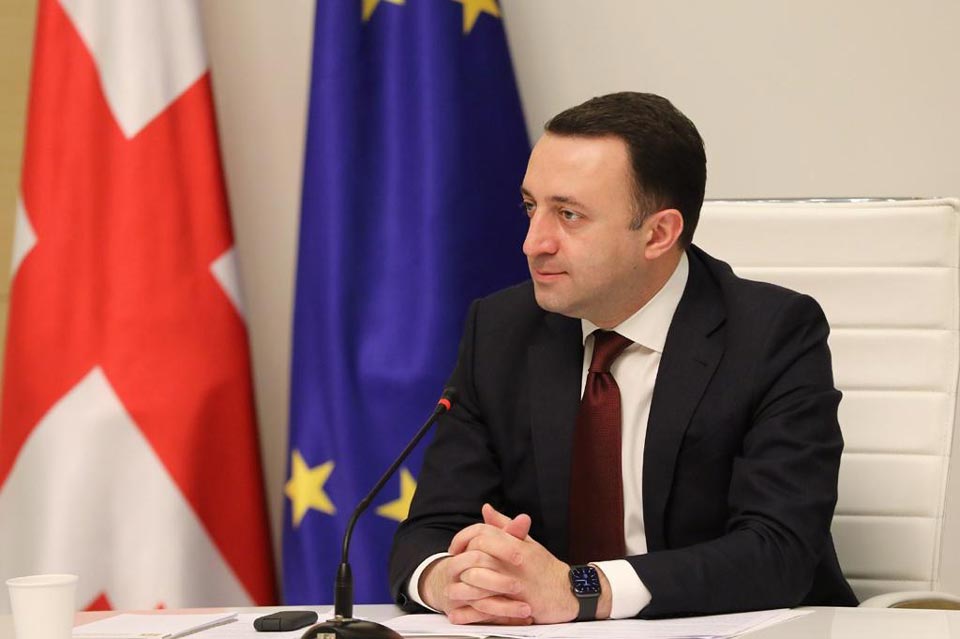 PM meets Investors Council
Georgia's investment environment, the impact of COVID on the economy, vaccination, and steps to be taken to attract Foreign Direct Investments (FDIs) were discussed during the Investors Council meeting, chaired by Prime Minister Irakli Garibashvili, at the Governmental Administration.
The meeting discussed prospects of FDIs into renewable energy and agriculture, the creation of new financial instruments for enhancing access to financing, challenges facing the development sector, state enterprises reform, and issues of the pharmaceuticals industry.
"Today's meeting encompassed almost all directions of the economy and the investment situation in a variety of areas. These issues are related to energy and pharmaceuticals, the reform of state-owned enterprises, and the empowerment of financial tools. Plans were set, and work will continue in the next few days in the format of working groups," Secretary of the Investors Council Giorgi Cherkezishvili said.
"We discussed the impact of COVID on FDI into the country, also domestic and foreign investments in the renewable energy sector, a very promising area for development for us. We also discussed covered bonds. It is new legislation that will hopefully be passed very soon and that will lead to great inflows of financial means into Georgia. We considered a number of other issues that we will continue to work on together with the Government of Georgia," Catarina Bjorlin Hansen said.