Nikol Pashinyan is the only candidate nominated to the post of Prime Minister of Armenia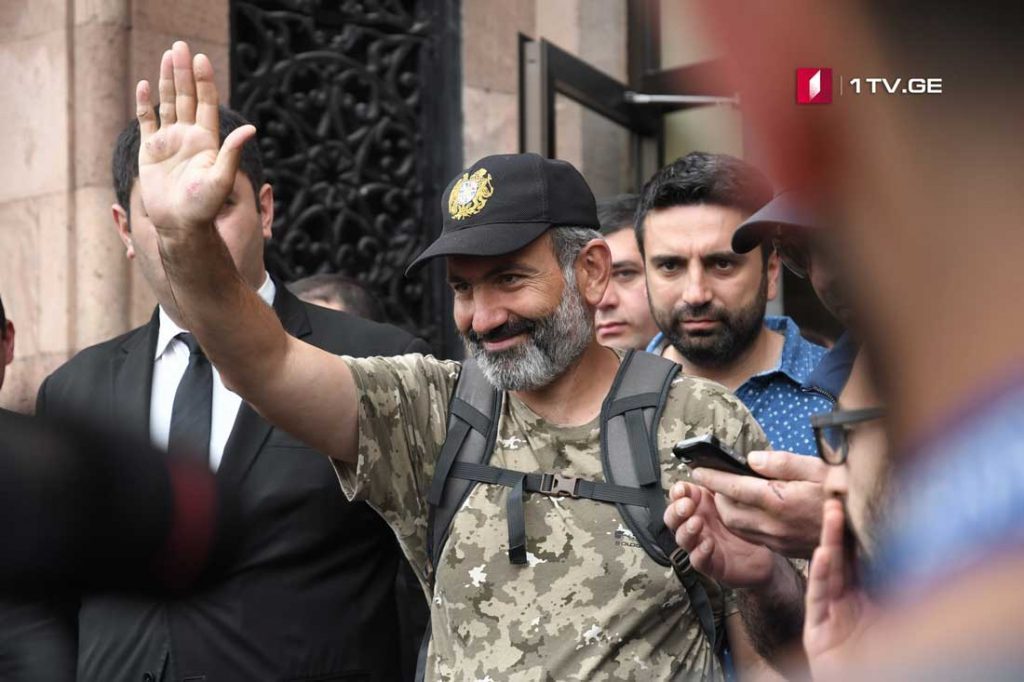 Armenian opposition leader Nikol Pashinyan has been nominated for the post of Prime Minister. He is the only candidate presented to the post.
According to local media, deadline for submission of candidates expired at 18:00 local time. According to the constitution, the right to nominate a candidate for the Prime Minister's election had all four factions.
The ruling Republican Party has 58 mandates in the Parliament, the Tsarukyan Alliance – 31, Yelk faction – nine, Dashnakstutyun – seven. At least 53 votes are required for electing the Prime Minister.
The Armenian Parliament will hold a special session tomorrow.