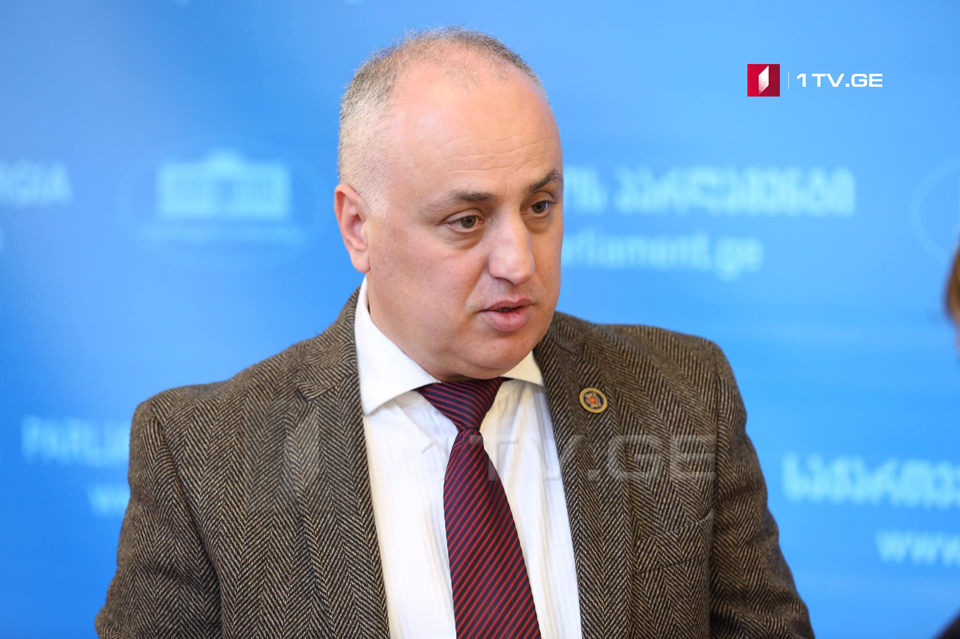 MP Khundadze: Destructive opposition bullies int'l partners
The parliamentary Healthcare Committee Chair Dimitri Khundadze said it is unacceptable how destructive opposition and its orators are bullying international partners.
Khundadze noted that Mtavari TV founder Nika Gvaramia's remarks on western Ambassadors went beyond reality.
"Gvaramia targeted not only the ruling team and its supporters, but attacked the international partners, which is unacceptable," Khundadze said.
Nika Gvaramia, the former First Deputy Prosecutor General and the founder of Mtavari TV, has been referring the ambassadors accredited to Georgia in a negative context for the last few days.
Gvaramia states that 'this government will definitely be overthrown and these ambassadors will apologize for their anti-Georgian behaviour'.
At the same time, Nika Gvaramia said he "periodically, takes a stub in the back from Ambassador Degnan, whose deputy says that Giorgi Rurua is the commander of an armed gang."
According to Gvaramia, "the behaviour of Hartzell and Degnan involved in the trade of captives and exchange captives in the interests of the Georgian Dream, is detrimental to the West."
Nika Gvaramia also stated that "it is not Kelly Degnan's business, what position Mikheil Saakashvili will be appointed; as the matter concerns Mikheil Saakashvili, who was on a direct line with the US President as his equal."