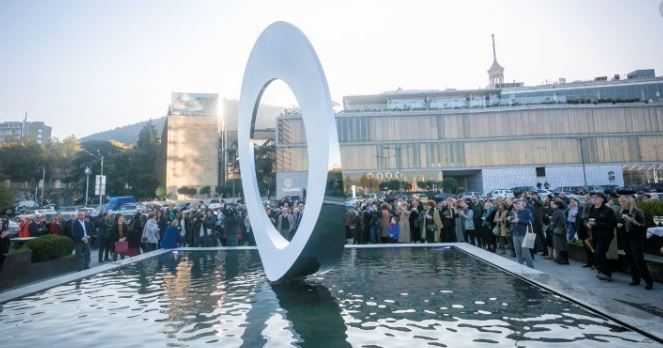 Monument N'Uovo opened at First Republican Square
Monument N'Uovo has been opened at First Republican Square in Tbilisi. Vazha Mikaberidze (Prasto), Georgian architect leading his activities in Italy made the monument.
Sophio Khuntsaria, Deputy Tbilisi Mayor attended the opening. N'Uovo is an abstract composition symbolizing innovation, welfare and fertility. The 5-meter-height monument is located in the centre of a fountain and is spinning on the wind.
Vazha Mikaberidze gave his work as a present to Tbilisi City Hall. Prasto was born in 1967 in Tbilisi. He graduated from Tbilisi Art Academy. In 1993, he moved to Italy.