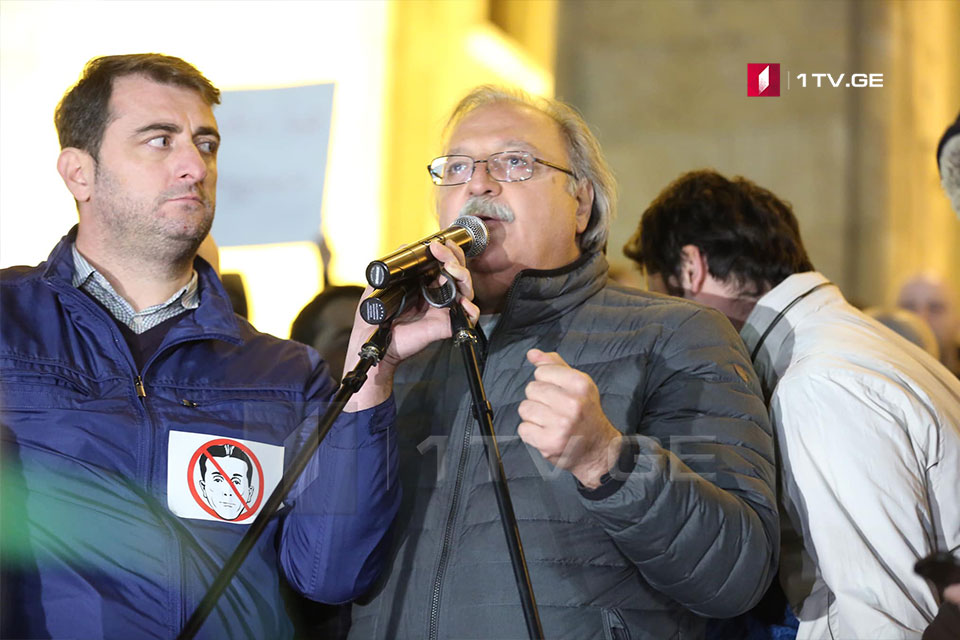 Leader of National Movement to governmental authorities: "You will not reach October, even if you die"
"You will not reach October, even if you die," Grigol Vashadze, Leader of National Movement thus addressed the governmental authorities.
Vashadze underlined that protesters would remain in front of the parliament and resist the violence with bare hands. He claimed that protest would continue even if it was dispersed. He also addressed members of Special Squad "Citizens hate you and your uniforms," Vashadze said.
Special Task Units are mobilized at the parliament and in the vicinity of First Republican Square in Tbilisi. Entrances to the parliament building have been blocked since morning. A bureau sitting is scheduled for today in the supreme legislative body.
The Ministry of Internal Affairs (MIA) gave protesters 30 minutes as the deadline to clear the territory at the Georgian parliament.