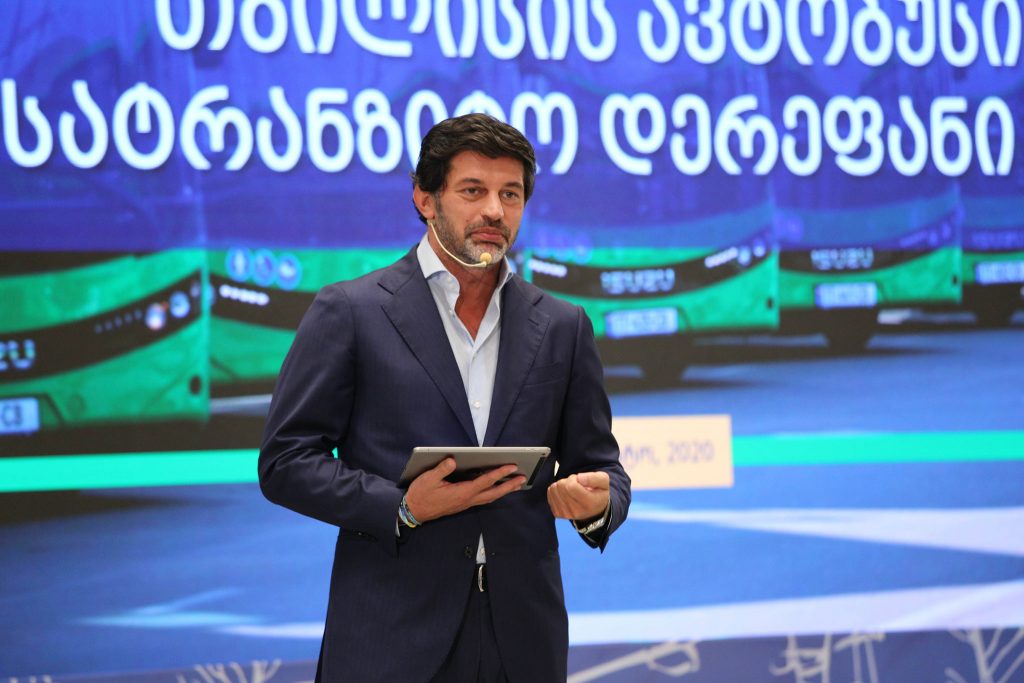 Kakha Kaladze – Tbilisi is everybody's city
Transport policy is the main priority of Tbilisi Municipality and, first of all, this refers to the increase of demand on public transport – Tbilisi Mayor Kakha Kaladze said during the presentation of bus transit corridor.
According to Kaladze, creation of more bus lines was important in Tbilisi so that people could move about more comfortably and speedily.
Kaladze claimed that Tbilisi was everybody's city and the municipality had to take into consideration interests of not only car drivers, but pedestrians, as well of those, who use buses, bikes or other means of transportation.
Tbilisi Mayor claimed that equal distribution of road spaces had to be ensured since the number of cars was increasing in Tbilisi.
"We need to start this reform and bring it to the end. We may not be able to make every street like Chavchavadze Avenue, but step by step, we will have a similar attitude in all projects. We will build bus lines to close this circle," Kaladze said.