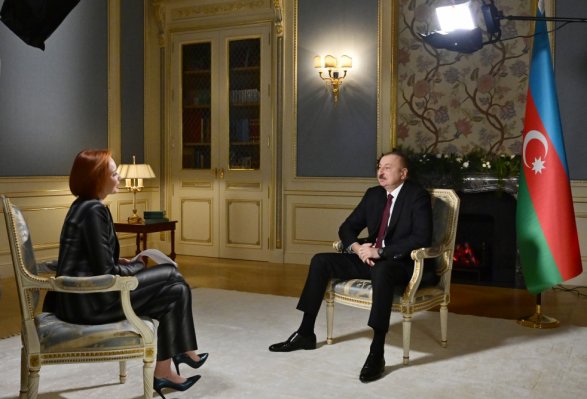 Ilham Aliyev - Azerbaijan is not going to join the EU
"Azerbaijan is not going to join the EU, and nobody is welcoming us there. We are not even one of the candidates" – Azerbaijani President Ilham Aliyev in an interview with Rossiya-24, a state-owned Russian-language news channel.
According to President of Azerbaijan, Azerbaijan has developed good relations with all European countries, but it has not signed an association agreement with the EU and is not planning to join it unlike some other countries of the former USSR participating in the Eastern Partnership project.
"I've read it from beginning to end and understood that this is not an agreement, but a directive that we would have to follow. I asked the members of my team: Why would we need this directive? How would we benefit from it? Is there any practical advantage? I personally didn't see any, and this is why we have invited the European Commission to work on a bilateral agreement that would be beneficial to us, so that I could tell the citizens of Azerbaijan why we agreed to this. After all, we can't sign an agreement just to please someone, or simply in order to say that we have one. We don't do such things. Any agreement and any understanding should have practical results," Aliyev said.
President of Azerbaijan noted that Azerbaijan and the European Union can continue negotiations on signing a strategic partnership agreement if European partners change their positions.
"Our negotiations with the EU on a new agreement are going quite well. More than 90% of the clauses have already been agreed upon. But the clauses that have not been agreed upon are categorically unacceptable to us. And if the EU changes its positions, we may continue result-oriented negotiations," Aliyev said in the interview.