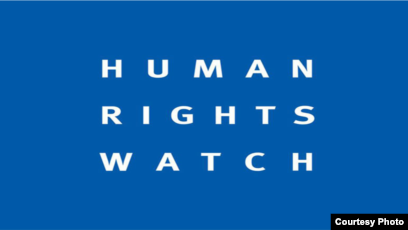 Human Rights Watch launches report on Georgia 
Human Rights Watch (HRW) has published a new report saying that "2018 presidental election brought Georgia's past and current human rights problems to the forefront of political debates. Authorities took steps to establish a mechanism to investigate abuse by law enforcement, but did not give it full independence. Other areas of concern included unjustifiably harsh drug laws, occupational safety and labor rights, discrimination against lesbian, gay, bisexual, and transgender (LGBT) people, and threats to media pluralism."
"According to local and international observers "candidates were able to campaign freely and voters had a genuine choice," but there were instances of the ruling party's misuse of administrative resources. The second round was scheduled for late November. Lack of Accountability for Police, Security Service Abuse Impunity for abuse by law enforcement officials remained a persistent problem. Investigations, if launched, often led to charges that carry lesser, inappropriate sanctions and rarely resulted in convictions. Authorities routinely refused to grant victim status to those who alleged abuse, depriving them of the opportunity to review investigation file," report reads.
As for freedom of Media and Civil Society, report mentions the cases of Rustavi 2 and Iberia TV and says "the dispute raised concerns over government interference with media."
"The ownership dispute over Georgia's most-watched television broadcaster, Rustavi 2, remained pending before the European Court of Human Rights (ECtHR). A former owner alleged that he had been forced to sell the station below the market value and sought to restore his rights. Rustavi 2's current owners allege the lawsuit is government-orchestrated to take over the opposition-minded station.

In October, Iberia TV suspended broadcasting, alleging that the authorities were trying to shut down the critically-minded broadcaster by worsening the owner's financial problems. The owners alleged that the authorities proposed they forfeit the channel in exchange for resolving their tax debt. Authorities denied the allegations," HRW says.
The 652-page annual report discusses drug laws in Georgia and says "the authorities continued to use harsh drug laws to prosecute people for mere consumption or possession of drugs for personal use."
"Although the overall numbers of drug-related prosecutions continued to decline, authorities continued to use harsh drug laws to prosecute people for mere consumption or possession of drugs for personal use.

Drug-related felonies often result in long sentences, prohibitive fines, and deprivation of other rights, including the right to drive a vehicle or work in an array of professions. Police compelled thousands of people to take drug tests, in some cases by arbitrarily detaining them for up to 12 hours."
The report touches on Labor Rights and says 29 workers died and 24 were injured in work-related accidents through July. Eleven of them died in mining accidents.
"In March, parliament adopted a law on labor safety that applies to only high-risk areas of work. The law authorizes the labor inspectorate to inspect an employer without a court order following an accident, but limits its mandate to work safety issues, as opposed to other labor standards. All other inspections must be court-ordered," annual report claims.
Human Rights Watch brings up problems LGBT individuals face in Georgia. The report says "LGBT individuals often experience abuse, intolerance, and discrimination in every sphere of life."
"Homophobic statements by public officials feed widespread homophobia in society."
World Report 2020 is Live – @hrw tracks rights trends in 100+ countries around the globe.

What's the status of human rights where you live? https://t.co/gIWYBJdVuF #Rights2020 pic.twitter.com/TlnlyLzwlq

— Human Rights Watch (@hrw) January 14, 2020