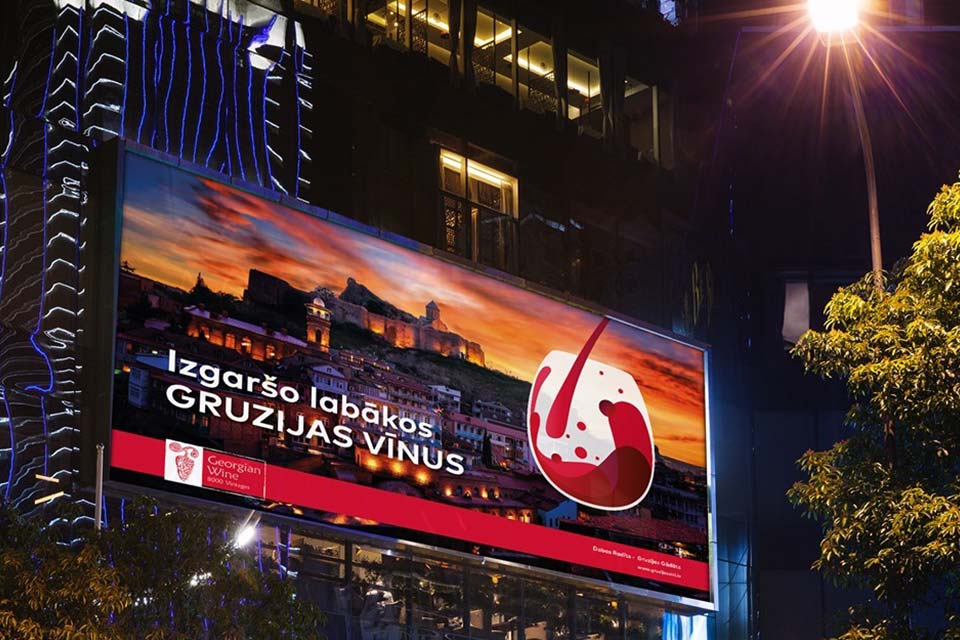 Georgian wine advertising campaign launches in Latvia
"Taste the best Georgian wines," – the National Wine Agency of Georgia has launched an advertising campaign in Latvia.
According to the Agency, in order to popularize wine culture and Georgian wine abroad, local TV companies (LTV Group, TV 360, Helio TV) are running a video, Georgian wine promotional pages have been created on different media platforms: Facebook, Instagram, Youtube. Commercials broadcast on following radio channels: SWH Group, StarFM, SuperFM group, Latvian radio2, MIX FM Group. On top of that Various interviews and articles are published in different publications.
"Marketing activities like this have a paramaunt importance amid pandemic as like other countries COVID-19 pandemic affected the Georgian wine industry as well," National Wine Agency of Georgia said.
The advertising campaign is organized by the contracting company "Tribe International".