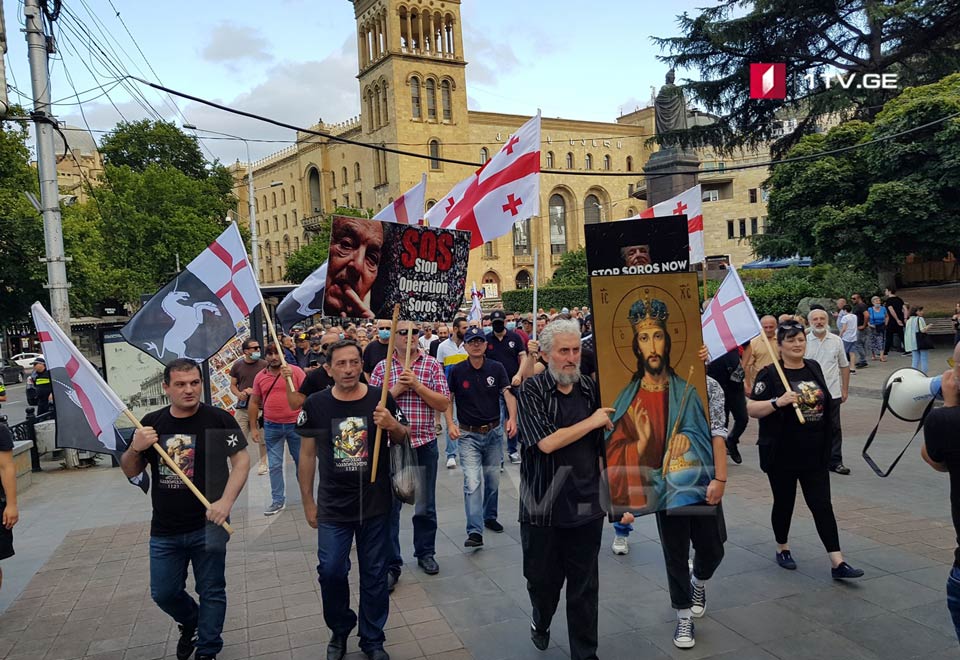 "Georgian March" holds a rally against Open Society Foundation
Political union "Georgian March " is holding a rally against Open Society Foundation.
The protesters gathered at the Rustaveli metro station and are currently marching towards the office of the Open Society Foundation.
Protesters say that they demand to ban this organization's activities in Georgia.
According to Sandro Bregadze, the leader of the Georgian March, if the bill on banning the Soros Fund is not discussed in the Georgian Parliament in two weeks, the protesters will not allow the employees of the fund to enter the building.
"According to our information, a large amount of money was allocated by George Soros about a week ago to start new activities against Orthodoxy. Our so-called NGOs are also expecting about $ 4 million from this amount. Today we submitted a request to the Parliament to ban the financing of non-governmental organizations from foreign countries and the activities of the Soros Foundation. Funding of non-governmental organizations and political parties from the Soros Foundation, Russia and all other countries should be banned" – Sandro Bregadze said.