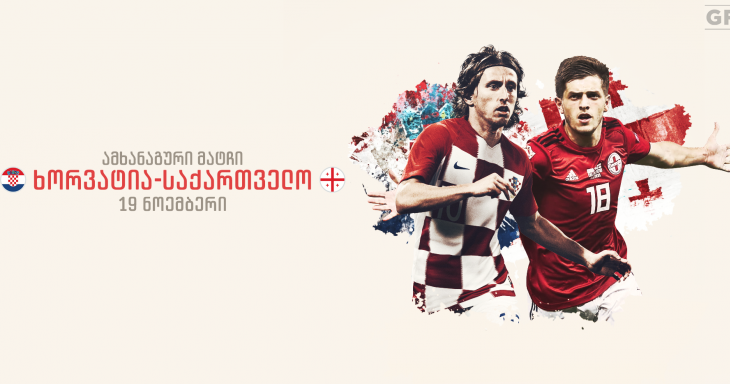 Georgian football team to hold friendly match against World Vice-Champion
Georgian National football team will hold the last match in 2019 against the World Vice-Champion.
Georgia will face Croatia in an international friendly match on 19 November 2019. The host city and stadium will be revealed later.
Georgian team will play within a five-team group at the qualifying stage of EURO 2020, consequently, our team will be able to hold two friendly matches this year.
Georgia and Croatia have met twice before in internationals with both matches played during the EURO 2012 qualifying campaign. Georgia won the first match at home 1-0 with Levan Kobiashvili 's goal and lost the second match with the score 2-1.