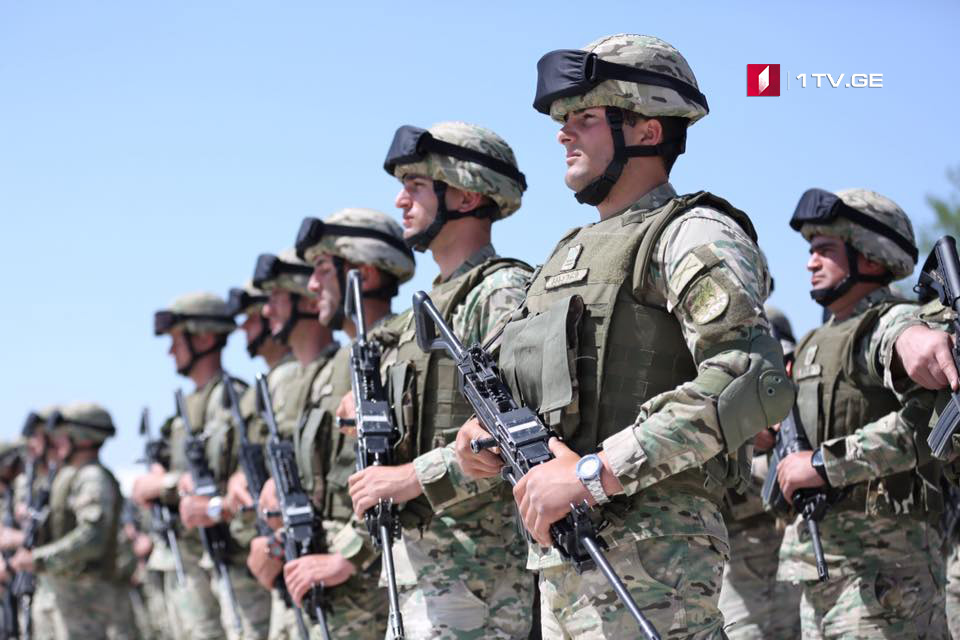 Georgia ranks 49th in Global Militarisation Index
Georgia ranks 49th out of 154 countries in the Global Militarisation Index 2019.  The Bonn International Center for Conversion (BICC) has published this report.
It should be noted that in the previous 2018 survey, Georgia was on the 52nd place.
According to report, in this year's Global Militarisation Indix ranking, the ten countries that provided the military with markedly large amounts of resources in relation to other areas of society are Israel, Singapore, Armenia, Cyprus, South Korea, Russia, Greece, Jordan, Belarus and Azerbaijan.
The authors of the report put the regional focus of the GMI 2019 on Europe (Eastern Europe / NATO and EU countries), the Middle East and Asia. According to report,  Russia (position 6) continues to sustain one of the largest military forces in the world. The European NATO countries, especially Baltic and eastern European states, are again continuing to arm themselves pointing to ongoing tensions with Russia. The unresolved secessionist conflict between Armenia (position 3) and Azerbaijan (position 10) over the Nagorno-Karabakh region continues to keep militarisation in the South Caucasus at a very high level. The countries in the Middle East are all highly militarised by global standards. In view of the tense security situation, Israel (position 1) is again at the top of the global ranking in 2019. The list of highly militarised countries in Asia is headed, as in previous years, by Singapore (position 2). In absolute figures, China (position 94) invests most in its armed forces in a regional comparison. Other countries in the region are also increasingly investing in their armed forces, citing the various conflicts with China.
The report's authors write extensively about Russia, "Russia (ranked sixth) continues to sustain one of the largest military forces in the world. It has modernised its equipment and expanded its defence technological capabilities comprehensively in the past few years. The state has a large number of military personnel and more than 70,000 heavy weapons systems. Nevertheless, the difficult economic situation, resulting from low commodity prices and sanctions imposed by the West, now appears to be having an impact on Russian defence spending, which fell from US $ 82.6 billion in 2016 to US $ 64.2 billion in 2018. As a result of this decline, which led to the reduction of the share of GDP from 5.5 to 3.9 per cent, a slight fall in the still very high level of militarisation in Russia was recorded", – report reads.
The United States ranks 31st, China ranks 94th, and Turkey 19th.