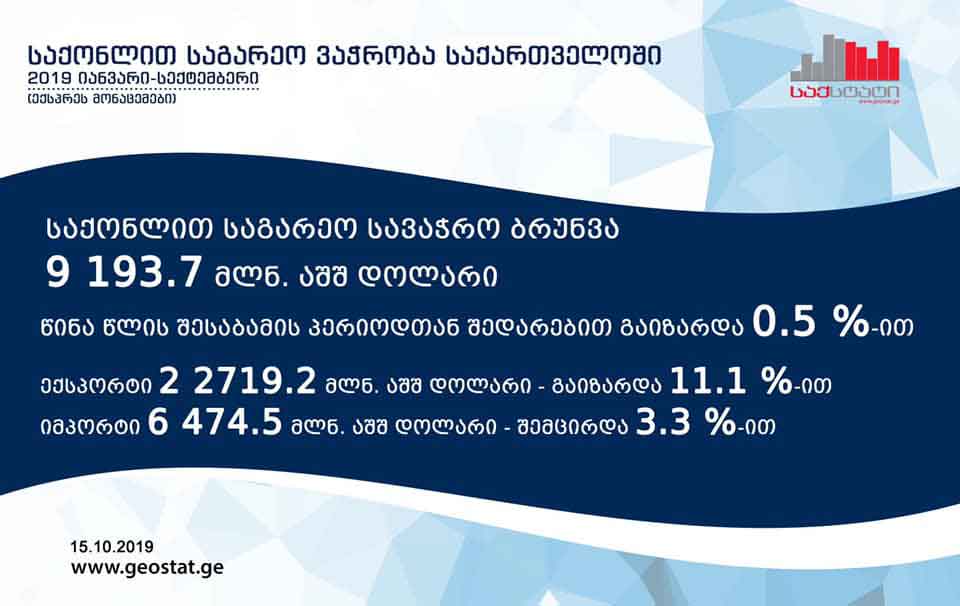 Export increased by 11.1%, import decreased by 3.3% in January-September
The turnover of foreign trade (except non-declared trade) reached USD 9 193.7 million in January-September that is higher by 0.5 percent than the same period of last year based on the data of the National Statistics Bureau.
According to the National Statistics Service, the export was USD 2 719.2 million that is an increase of 11.1% in comparison to the same data of the last year. The import was USD 474.5 million –3.3% less.
The negative trade balance in the calculation period was USD 3 755.3 that is 40.8% of foreign trade turnover.