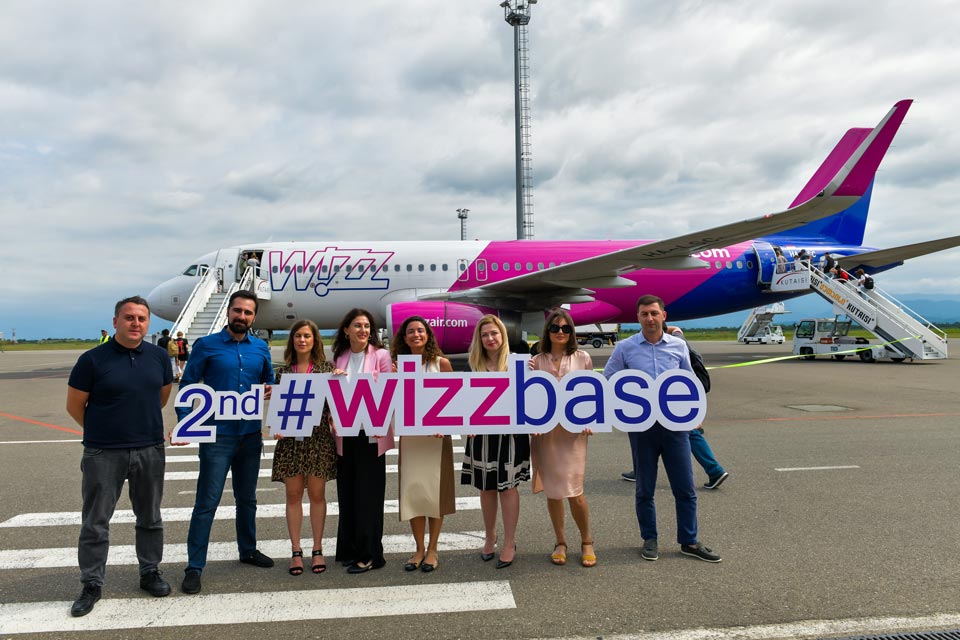 Wizz Air resumes flights from Kutaisi to Estonia, France
The low-cost Air Company Wizz Air returned the second base plane to the Kutaisi International Airport and resumed flights to Estonia and France from August 1.
According to the Airports Union of Georgia, the first regular flight after the Covid-19 pandemic was carried out to Tallinn on Monday with 152 passengers on board.
Direct regular flights from Kutaisi to Tallinn will be carried out twice, while to Paris – once a week.
The frequency of flights will increase to Athens, Berlin, Barcelona, Riga, Dortmund, Memmingen, Milan, Prague, Thessaloniki and Wroclaw.
For the last 6 months, Wizz Air has served a total of 255 310 passengers from the Kutaisi International Airport and leads on the Georgian air market with the number of transferred passengers.