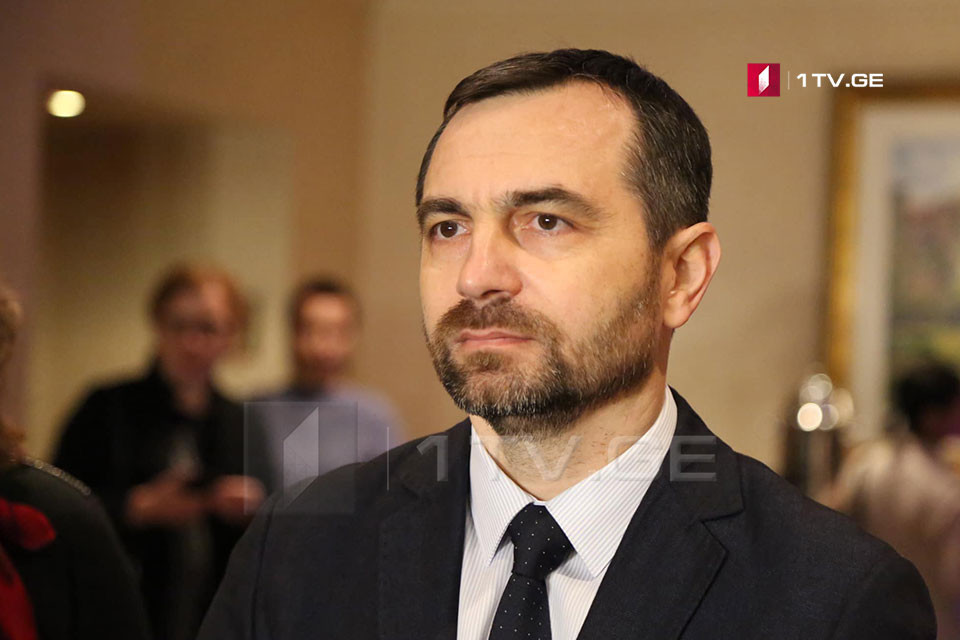 WHO sees out-of-pocket healthcare payments in Georgia higher than in Europe
"Out-of-pocket payments in Georgia are quite high despite the reform, reaching 48%, very high compared to other European regions," said WHO Representative in Georgia Silviu Domente in an exclusive interview with GPB First Channel.
The interview comes after the World Health Organization (WHO) report saying that Georgia has a relatively high incidence of impoverishing and catastrophic health spending compared to other countries in Europe.
The report reads that those out-of-pocket payments for outpatient medicines and inpatient and outpatient care drive catastrophic spending among the poorest households.
"Although reforms introduced since 2013 have improved access to health care and reduced the health system's reliance on out-of-pocket payments, public spending on health remains low and gaps in coverage persist, the report reads.
"The average in the European region is around 70% out-of-pocket payments, in Georgia is 48%. That also leads to 7% of the households heading this impoverishing payment and 17% catastrophic payments for health, which, of course, is not good, and it affects first of all the poor households," Domente noted.
He dubbed the universal health care program, introduced in 2013, as "a very positive step forward by Georgia as budget reallocation for health has increased significantly, and this has led to improve access to services."
While looking at the dynamics in the ten years, he said the access to service has increased though the out-of-pocket payments remain high. People pay out-of-pocket basically for medicines, outpatients medicines, hospital services, and outpatient services.
Speaking of the solution, WHO Representative in Georgia said based on evidence that the lower the budget reallocations for health, the higher the out-of-pocket payments.
"Unfortunately, in Georgia, the budget reallocations for health are still very low. We mentioned the reform, and the reform increased budgetary allocations from 2.1 to 2.8% of GDP. But this is still very low in comparison with the European region when the average is 4.9%. If we look at the EU countries, for example, it can reach up to 7%. So budgetary reallocations still have to be increased. We advocate for this to the government. It is also important. But it is not only increasing the reallocations that will automatically solve the problem because it is also important how these co-payments for services out-of-pocket payments are designed," he stated.
Silviu Domente noted that some poor people and groups were excluded from co-payments for medicines, but in some cases, they have to pay the difference between the services, the maximum amount paid for services by the state budget, and the real cost of all of the services.
When it comes to the government's steps, he believes the authorities should increase the reallocations for health which the WHO is advocating.
"The government could better design this. Also, some vulnerable groups could be excluded from these co-payments taking into consideration that 70% of these co-payments go for medicines. It is very important to address the issue of medicine pricing," he said.
As to the pharmaceutical sector, he said it is quite liberal in Georgia while very poorly regulated in general, stressing the need for a new legal framework for medical products.
"The pharmaceutical sector generally is very poorly regulated. It is quite liberal here, and it is quite a free market without much regulation. This, in some cases, leads to higher prices on the market and a broad spread of expensive brands. Also, the volume of services and the rational use of medicine are not clearly regulated either. All these together lead to the fact that we have higher-priced medicines. We have brands that are more expensive than generics. We have overuse of medicines in many cases, and all this leads to this.

This and the last year, we continued to work with the government, the parliament to develop a new law on medicinal products. We have such a draft law, it is already in parliament, and we hope that discussions will be initiated very soon. This will be an overall framework that will create the conditions, both for price regulations, quality regulations, and improving access to medicines. Of course, this will be just the legal framework, but after that, this will have to be implemented. So this is another direction we are working with the ministry on a big primary healthcare reform initiated in July. So shifting the priorities and making primary healthcare more attractive for the population, both in rural and urban areas, could increase accessibility to services.

These services at primary healthcare levels are less costly and should be permanently available. That will avoid people going directly to very expensive elective tertiary services at the hospital level. So this is another important shift," WHO Representative in Georgia Silviu Domente said.