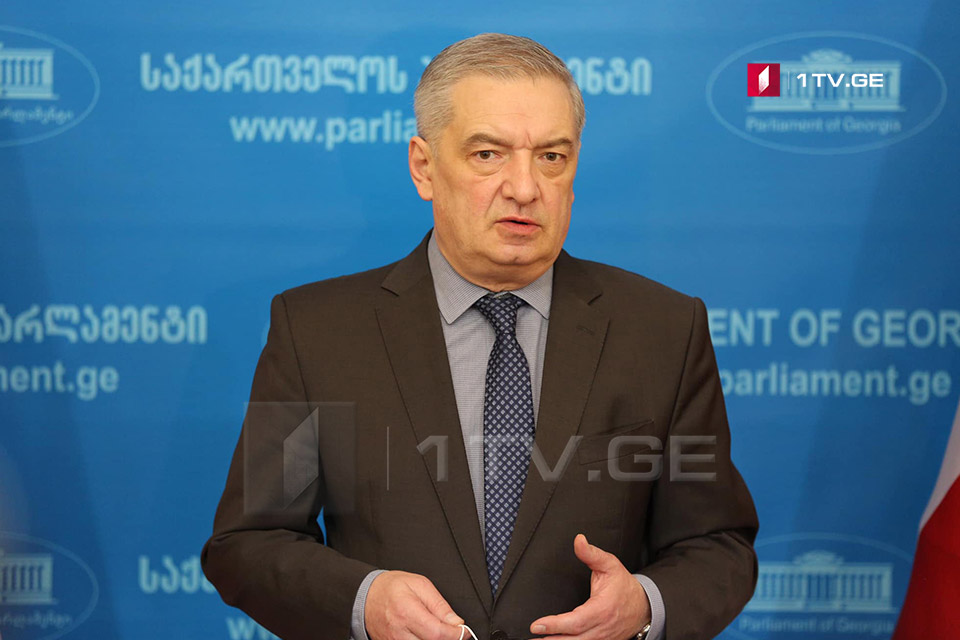 Vice Speaker Gia Volski: Parliamentary opposition to be immature
Vice Speaker Gia Volski said that the activities of the opposition parties, which signed the EU-brokered agreement, were characterized by the same signs of behavior as in the street.
Volski made the statement in address to those opposition MPs, who did not attend the discussions following the annual reports of the State Security Head and Health Minister in the parliament.
"The opposition, which recently joined the parliamentary work, has serious problems with respect to maturity. They are not decided whether to serve the country or a particular political force. The aim of such behavior is the initial plan of the National Movement. There is a team in the parliament, which developed a revolutionary strategy and plan, which Saakashvili (ex-president) had in mind," Gia Volski claimed.