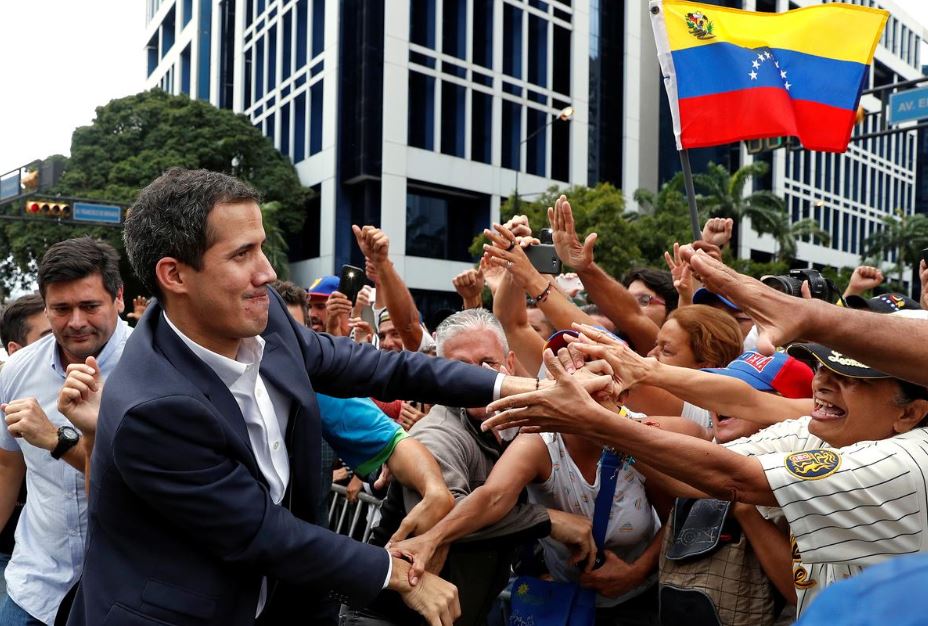 Venezuelan opposition believes that recognition of independence of occupied Tskhinvali and Abkhazia should be abolished
One of the leaders of the youth wing of the united opposition of Venezuela, Herman Diaz, hopes that other countries will join the decision of the United States of America. Herman Diaz wrote about it on his Facebook page.
Donald Trump said  United State recognized Juan Guaido, head of the opposition-controlled Congress, as the country's leader and called socialist President Nicolas Maduro's government "illegitimate."  Georgia and some other Western countries have joined the recognition.
The First Channel took an interview with one of the leaders of the youth wing of the Venezuelan opposition on March 29 of the last year. Diaz said that after the overthrow of the Maduro regime, recognition of the occupied Tskhinvali and Abkhazia independence should be abolished.
"After the overthrow of the authoritarian regime of Maduro, the government will face huge challenges. The new democratic government will inherit the economic and humanitarian crisis, with which it must cope with the financial support of the US and the EU. The new government should change a lot, a lot of ugly laws, which will be inherited from the previous ultra-left authorities. Including – recognition of the independence of occupied regions of Georgia – Abkhazia and so-called South Ossetia. I am sure that this recognition will be abolished", – said Herman Diaz said in an exclusive interview with the First Channel.