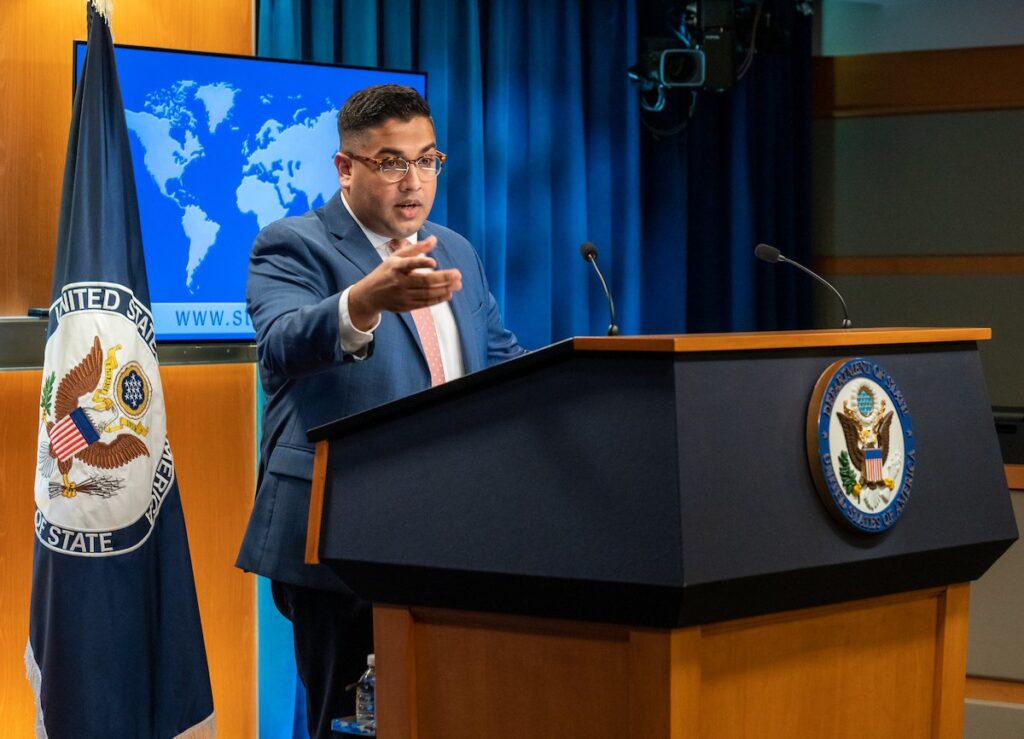 Vedant Patel: US pays close attention to Saakashvili's health state
Vedant Patel, Principal Deputy Spokesperson at the US State Department said at the press briefing on January 13 that the US continues to pay close attention to Georgian ex-president Mikheil Saakashvili's situation and health state.
"I don't have any update to offer on this since we last spoke about it. We continue to be deeply concerned and pay close attention to this situation, especially the state of his health," he said.
Vedant Patel was asked if the United States government supported the idea to transfer Mikheil Saakashvili for medical treatment to Ukraine.