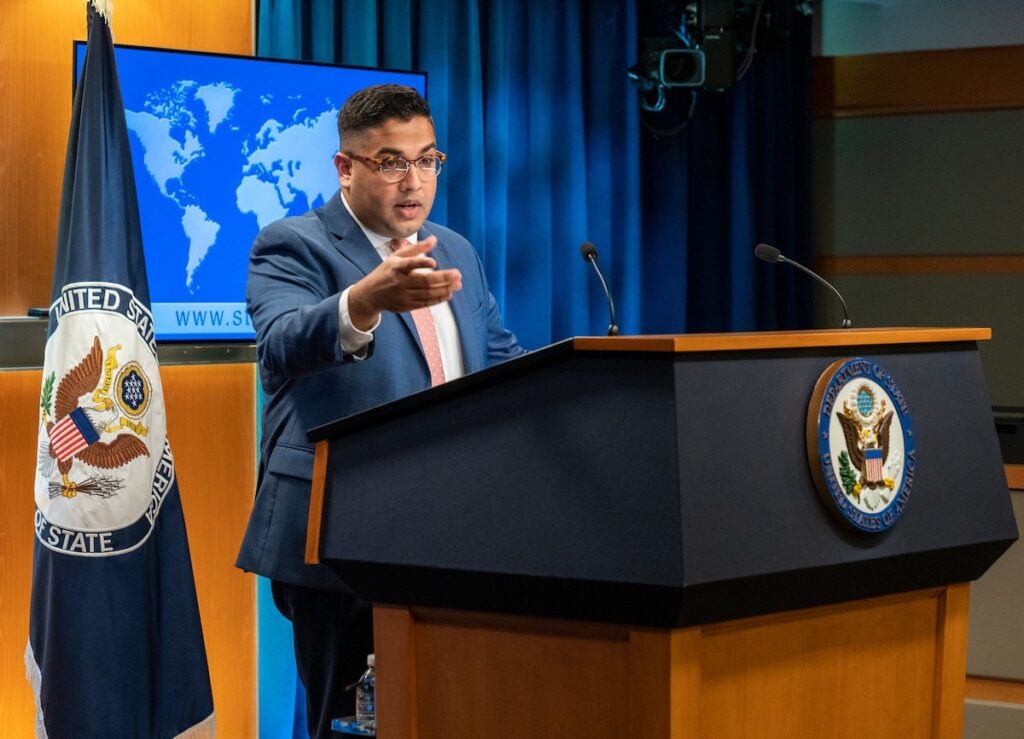 State Department Spokesman stresses unity among stakeholders in Georgia for EU candidate status
The U.S. State Department spokesperson, Vedant Patel, emphasized the importance of unity and cooperation among all parties in Georgia to achieve EU candidate status.
Patel noted that the European Union has provided Georgia with a clear roadmap to attain this status and that the Georgian people clearly envision themselves as part of Europe.
"We've been clear, as have the Georgian people, and we've been clear on what we've been seeing, which is that the Georgian people have been clear that they see their future with Europe and the European Union, and has given Georgia a clear roadmap to achieve a candidate status. And we urge the Georgian Government and all stakeholders to come together now and work towards that objective, especially to implement the reforms required to achieve EU candidate status, and the need of a unified Georgia has never been more urgent," Patel said.