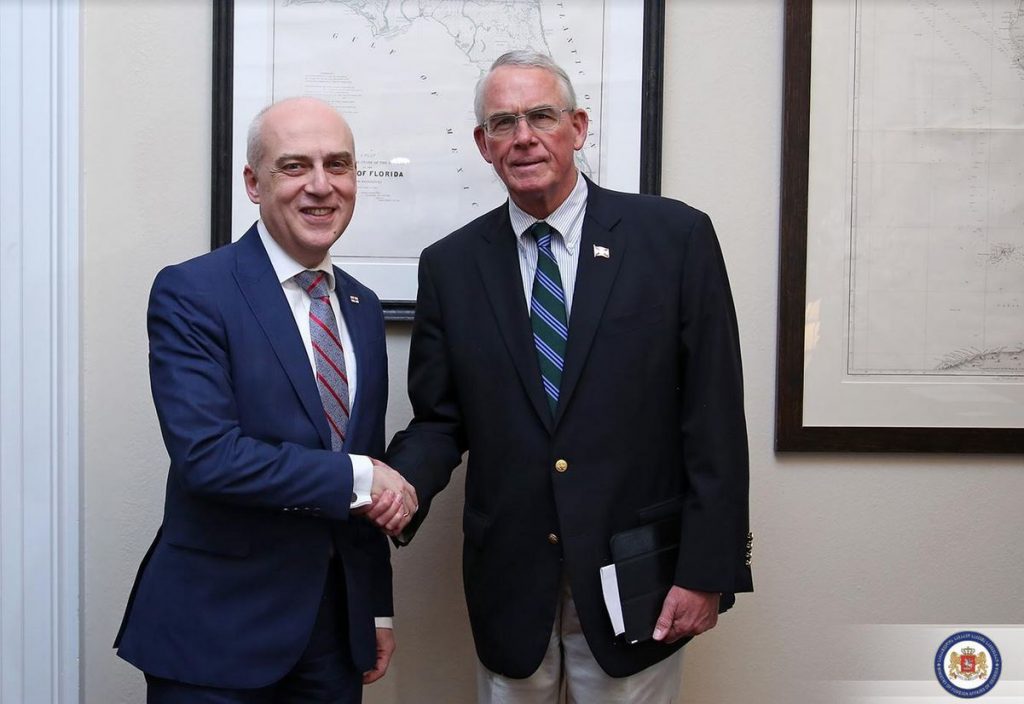 US Congress prepares resolution condemning recognition of Georgia's occupied regions by Syria
The US Congress has been presented a resolution that condemns recognition of independence of the regions of Georgia – Abkhazia and South Ossetia / Tskhinvali region by Syria- sponsor of the resolution, Congressman Franz Rooney, said at the meeting with Georgia's Foreign Minister Davit Zalkaliani.
According to the Ministry of Foreign Affairs, Minister Zalkaliani thanked the Congressman for his firm support to Georgia and noted that the initiation of the resolution is another clear expression of the US's unconditional and strong support towards Georgia.
The resolution once again underlines the strong support of the U.S. for Georgia's sovereignty and territorial integrity and condemns the occupation of the regions of Georgia – Abkhazia and South Ossetia/Tskhinvali region by the Russian Federation.
"We condemn the so-called recognition of independence of Abkhazia and South Ossetia regions by the client state of the Russian Federation – the Syrian Arab Republic," the resolution reads.
The resolution emphasizes Georgia's significant contribution to international peacekeeping missions and Georgia's reliable partnership in provision of peace and democracy on the Eurasian continent.
The resolution pays attention to the needs of the U.S. and its partners to suppress the expansion of neighboring countries by the Russian Federation.
"The Russian Federation will use failed states, such as the Syrian Arab Republic, in order to prevent the West and its allies' efforts to implement its geopolitical agenda and to build trust in the occupied territories," reads the resolution.