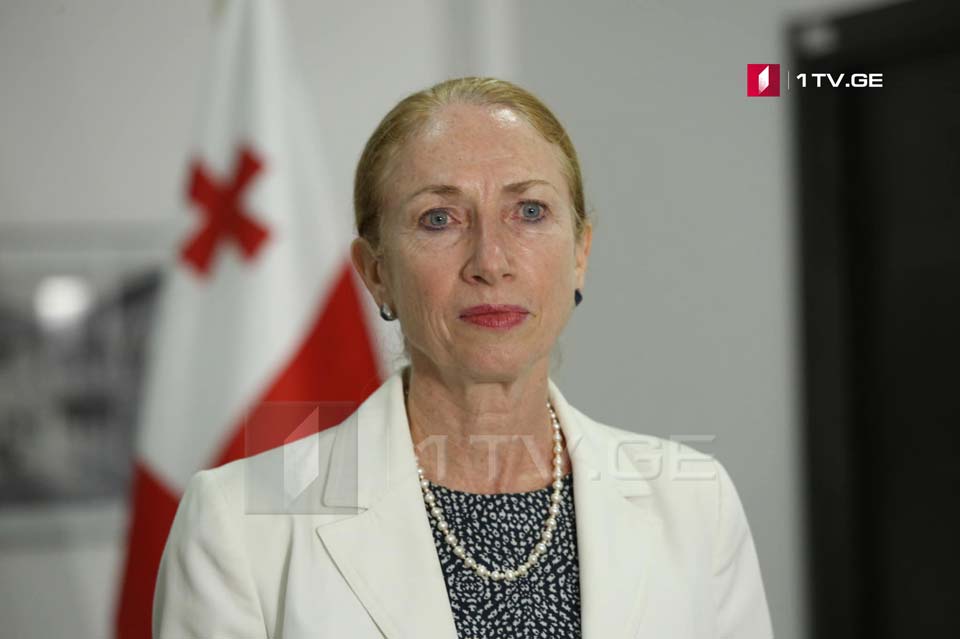 US Ambassador regards foreign legal experts' opinion on de-oligarchization bill as "useful step"
US Ambassador to Georgia Kelly Degnan feels that obtaining the Venice Commission's judgment on the de-oligarchization bill before it is approved will be a "very useful step for the Georgian government."
Kelly Degnan responded to a question about whether the de-oligarchization bill should be submitted to the Venice Commission, saying, "It is very good advice, especially when coming from the European Commission, the delegation that is working with Georgia on meeting these requirements and recommendations."
According to the Ambassador, there was some confusion with the similar law drafted in Ukraine.
"The version that was drafted in Ukraine was withdrawn from the Venice Commission, and there is no current request for the Venice Commission to review it. So, this is a new area of law, and this is why it is so important and valuable to have legal experts from the Venice Commission review the draft of the law before it is passed.
This is, as I said, a complicated and important area of law that is new. Getting the opinion of the European legal experts that make up the Venice Commission will be a very useful step for the Georgian government," said the Ambassador.