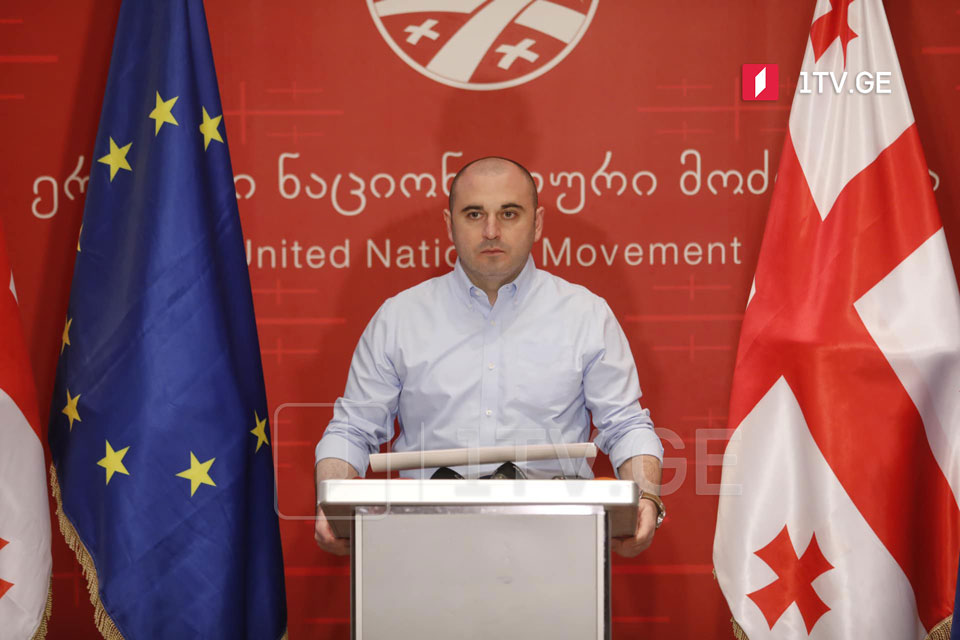 UNM's new chair refers to former head Melia as "past," promises to think of future
"Nika Melia is the past. We are concerned about the future, and I believe they should reorient," stated Levan Khabeishvili, chair of the United National Movement (UNM) party.
According to him, the primary enemy of the people is Bidzina Ivanishvili, and everyone opposing Khabeishvili is unimportant.
When asked if the rest of the party members agreed with his comments regarding relinquishing the mandates, Levan Khabeishvili responded, "I don't care what Nika Melia thinks, as I have stated several times. You're repeating something I've said countless times."
Nika Melia, former chair, now a member of the United National Movement, stated on February 2 that remarks about raids and attacks to release Mikheil Saakashvili are populism. Furthermore, Melia saw Levan Khabeishvili's comments regarding quitting the mandates in return for Saakashvili's release as a capitulatory stance.