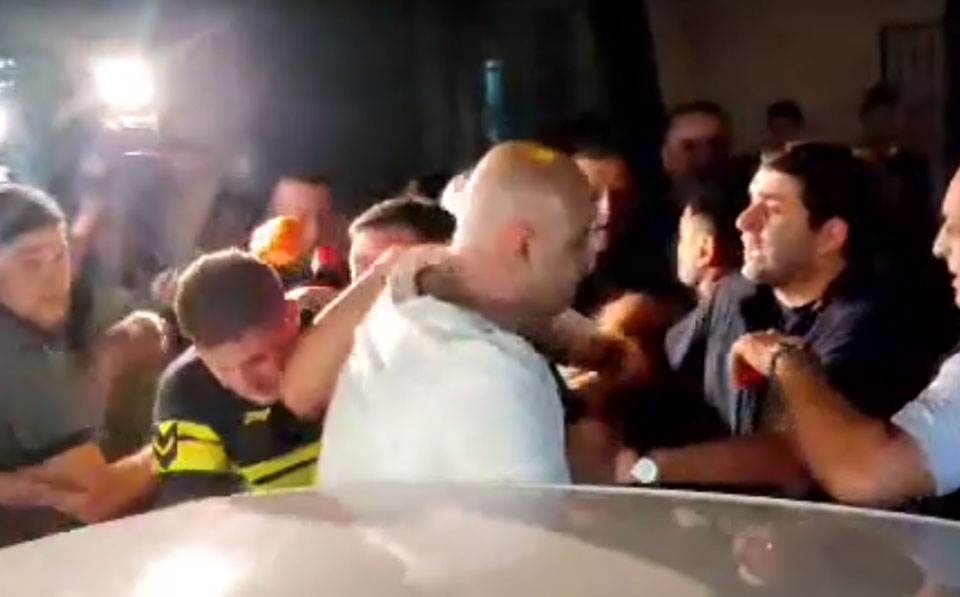 UNM, police clash
The United National Movement opposition party members and law enforcement officers clashed near UNM member Irakli Edzgveradze's house in the Glani district.
Party members gathered at the house after UNM's Nika Melia said that Edzgveradze was attacked.
During the confrontation, law enforcement officers removed Nika Melia and Bacho Dolidze from the scene.