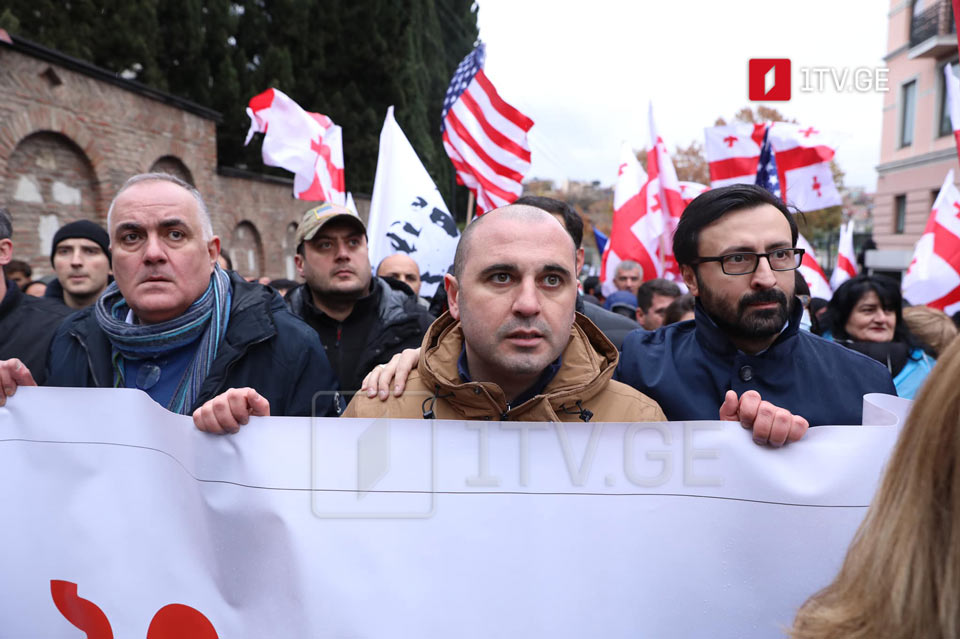 UNM holds rally at GD office
Members of the opposition United National Movement (UNM) party are holding a rally at the Georgian Dream (GD) party office.
The rally participants are concerned about ex-president Mikheil Saakashvili's health state worsening.
According to the UNM Chair Nika Melia, the ex-president's health has to do with an individual's human rights. The experts concluded that Saakashvili's medication is impossible in Georgia.
"We know for sure that Saakashvili's release is not in the government's political interests," he said.
Melia went on to say that professors, academicians and medical experts were not interested in the internal disputes, they claimed that the patient was destined to death.
"I hope that they will face the reality and if no, nothing will continue in the old way," Nika Melia said.