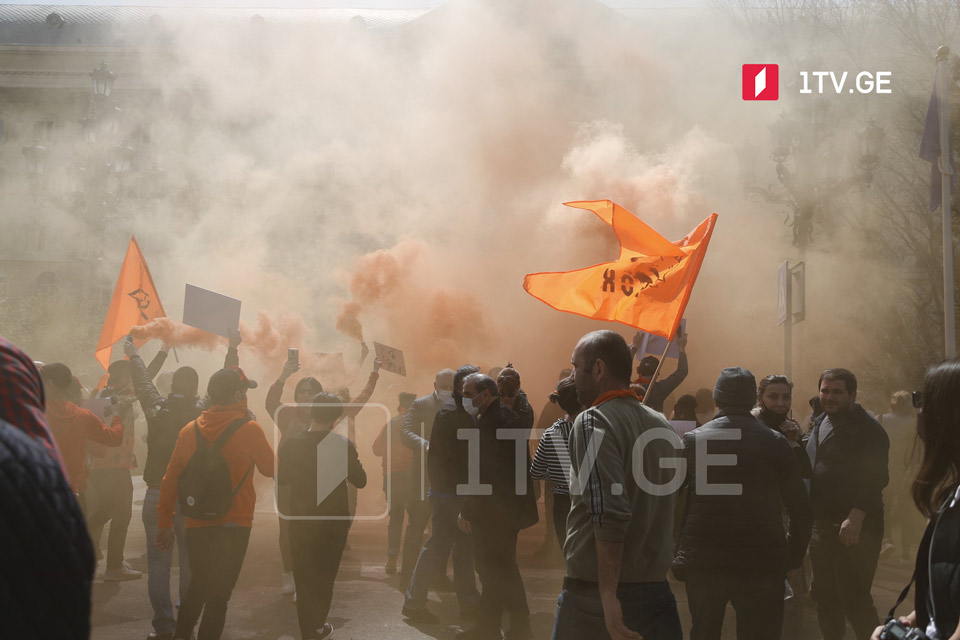 UNM Chairman Melia's supporters clash with bailiff at Tbilisi City Court
A confrontation took place at a rally in support of UNM Chairman Nika Melia held at the Tbilisi City Court simultaneously with the ongoing trial into the June 20-21 group violence case.
The Melia Movement wanted to hold a theatricalized rally, but the law enforcers and the bailiff service opposed it and closed the court door. Parties clashed after that.
Members of the Melia movement physically confronted the bailiff service staff and managed to open the door by force.
Tbilisi City Court ruled imprisonment for Nika Melia, United National Movement (UNM) party Chairman, this February. Melia has been accused of organizing mass violence during anti-government protests in 2019. UNM leader denies the charges. Melia was arrested on February 23.