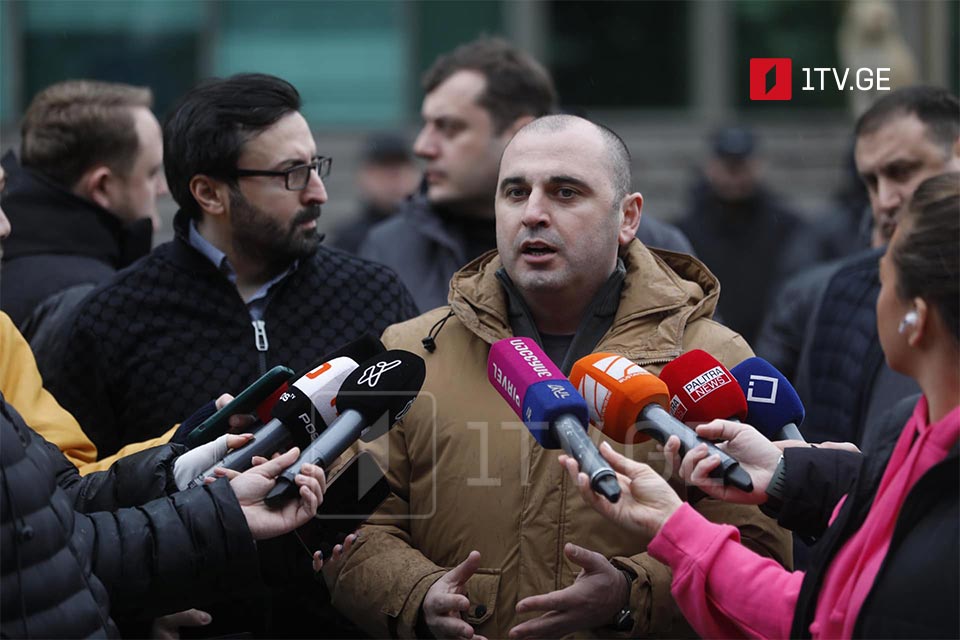 UNM Chair vows to give up seats in parliament, city assemblies if ex-president released
The new chairman of the opposition United National Movement (UNM) party, Levan Khabeishvili, has stated that he and over 500 United National Movement members are ready to give up their parliament and city assembly seats and hand over the party's central office to Bidzina Ivanishvili (GD founder) if imprisoned ex-president Mikheil Saakashvili is released.
Khabeishvili appealed to the founder of the ruling Georgian Dream (GD) party, Bidzina Ivanishvili, proposing that the UNM "fade away" and restart the struggle from the "minus level" in exchange for Saakashvili's freedom.
"Consider that the opposition is not represented in city councils or the parliament; they do not hold any office; isn't this their dream? They have Saakashvili as a hostage, don't they? So, if this happens, I will solve this issue with my teammates in 10 minutes," Khabeishvili added.