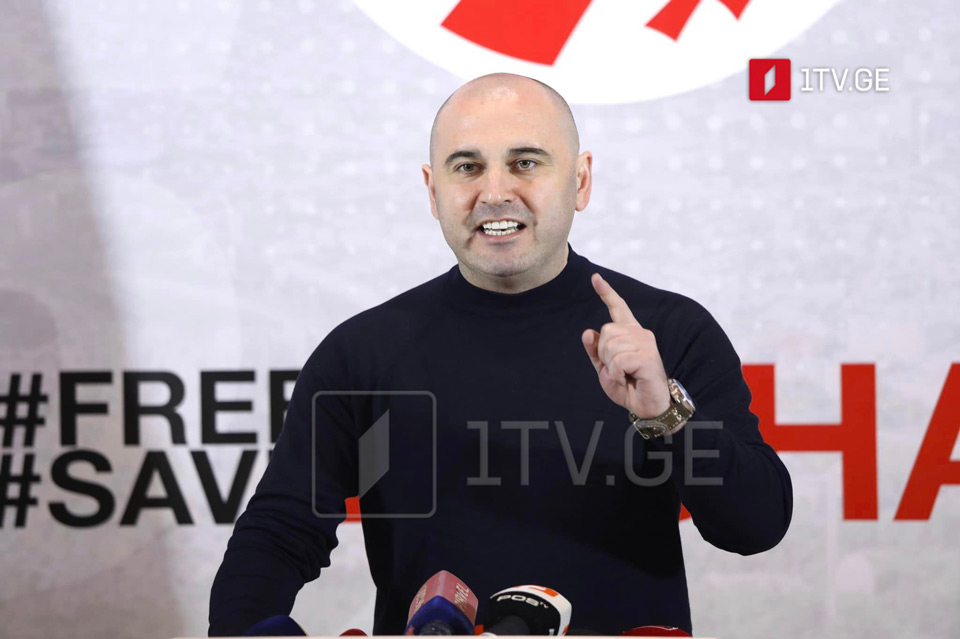 UNM Chair urges government to fulfill 12-point recommendations
Chairman of the United National Movement (UNM) party Levan Khabeishvili said the recent protest of the Georgian people against "Russian law" resulted in the withdrawal of the bill, the majority of people said no to the "Russian government."
The UNM Chair warned the Minister of Internal Affairs not to touch or punish any youngster protecting Georgia's European future. Also, he urged the government to start fulfilling the 12-point recommendations.
"One main goal is ahead that stands above narrow-party and political interests. This is our European future. I want to tell the Russian Dream. Nobody plans to give up, these people will fight to the end," he said.
Levan Khabeishvili also told the youngsters that politicians would stand with them. "Use the politicians as a political instrument in your hands," he added.