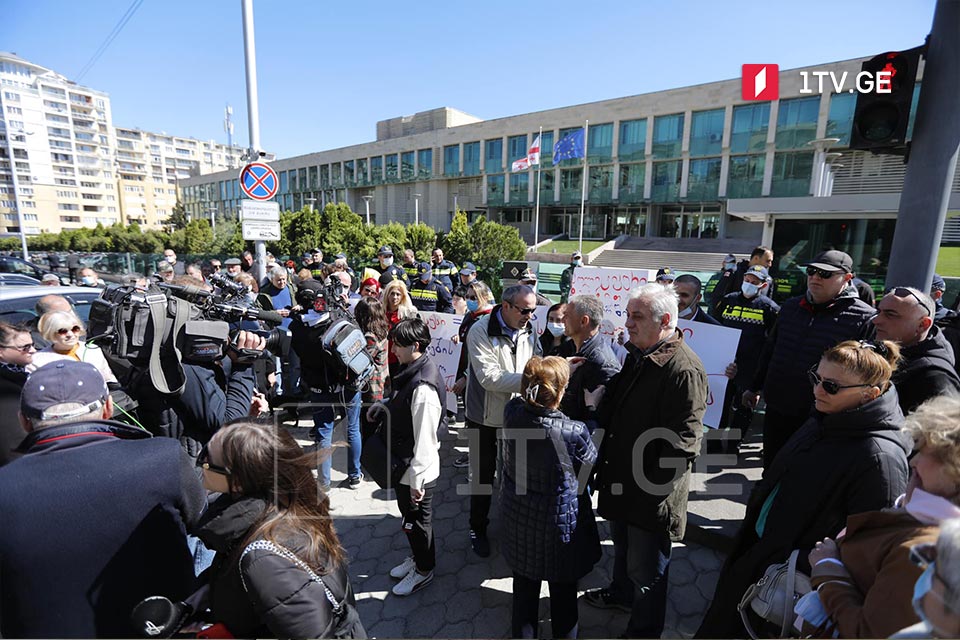 UNM activists rally at SSG
Activists of the opposition United National Movement (UNM) party held a protest rally at the State Security Service of Georgia (SSG).
Protesters urge the SSG to react to the U.S. State Department's, as they say, critical 2021 Human Rights Practices report.
UNM activists accused SSG of detaining opposition party leaders and their supporters and practicing wiretapping illegally.
The rally participants also highlighted that the 2021 Human Rights Practices report refers to the inhuman treatment of jailed ex-president Mikheil Saakashvili, who should be released.
The U.S. Department of State published the 2021 Country Reports on Human Rights Practices, including Georgia, on April 13.