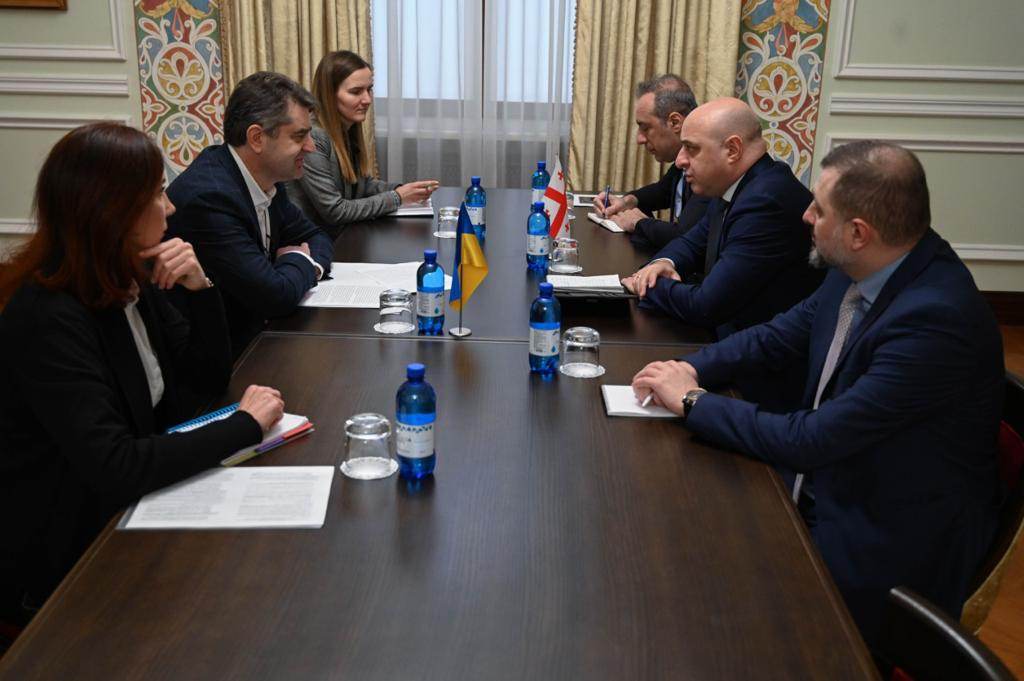 Ukraine's MFA confirms no threat to Ukrainian people in Georgia, Georgian Foreign Ministry states
According to the Georgian Ministry of Foreign Affairs, Georgian Ambassador to Ukraine Giorgi Zakarashvili and Ukraine's First Deputy Foreign Minister Yevhen Perebiynis met today to discuss bilateral ties and current concerns.
According to the Ministry, the Georgian side reiterated Georgia's support and solidarity with Ukraine. In exchange, it was thanked for its political and humanitarian assistance as well as for offering asylum to Ukrainian refugees.
"It was emphasised that Ukraine and the Ukrainian Ministry of Foreign Affairs are grateful to the Georgian side for hosting Ukrainian nationals in Georgia and assisting them, and they see no danger for Ukrainian nationals staying in Georgia," the Ministry stated.