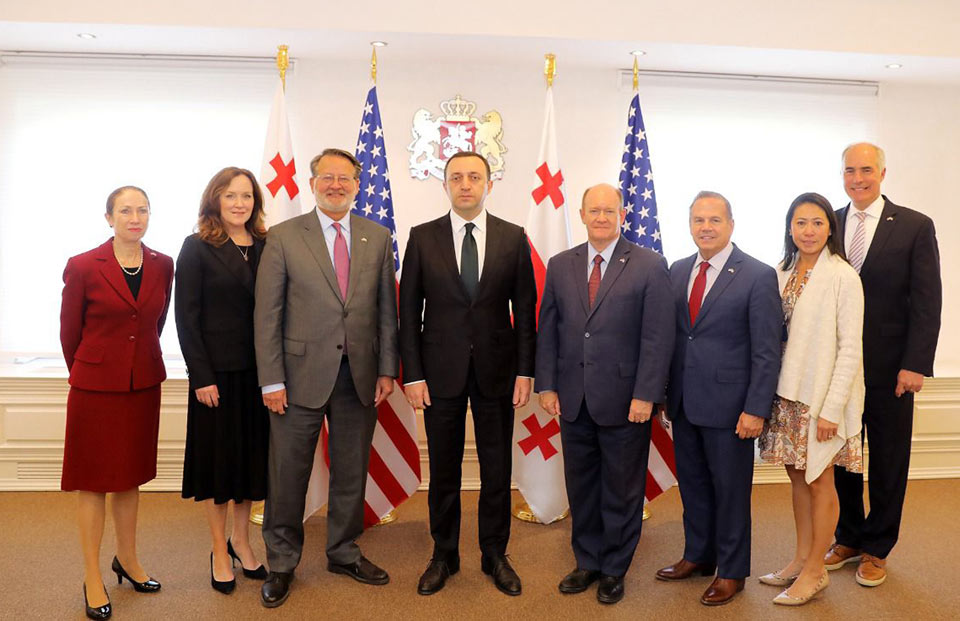 U.S. Congressional delegation, Georgian PM discuss strategic partnership
Members of the U.S. Congressional delegation met Georgian Prime Minister Irakli Garibashvili to discuss Georgia-U.S. strategic partnership related issues based on common values and interests.
PM reiterated readiness for cooperation and stressed that the visit is the confirmation of strong support of democratic institutions, strengthening defence capabilities and economic development. He underlined that Georgia remains a reliable partner of the U.S in the region.
Military hostilities in Ukraine served as one of the main issues for discussions. Garibashvili said that Georgia sent over 500 tons of humanitarian aid and continues to support Ukraine politically through co-sponsoring resolutions in international formats.
U.S. Congressional delegation arrived in Georgia on April 21. Senator Chris Coons, Chairman of the Appropriations Subcommittee on State and Foreign Operations and member of the Senate Foreign Relations Committee, leads the delegation.
The delegation includes Senators Gary Peters, Chairman of the Homeland Security and Government Affairs Committee, and Bob Casey, and Representatives Stephanie Murphy, Kathleen Rice, David Cicilline, and Ted Deutch.