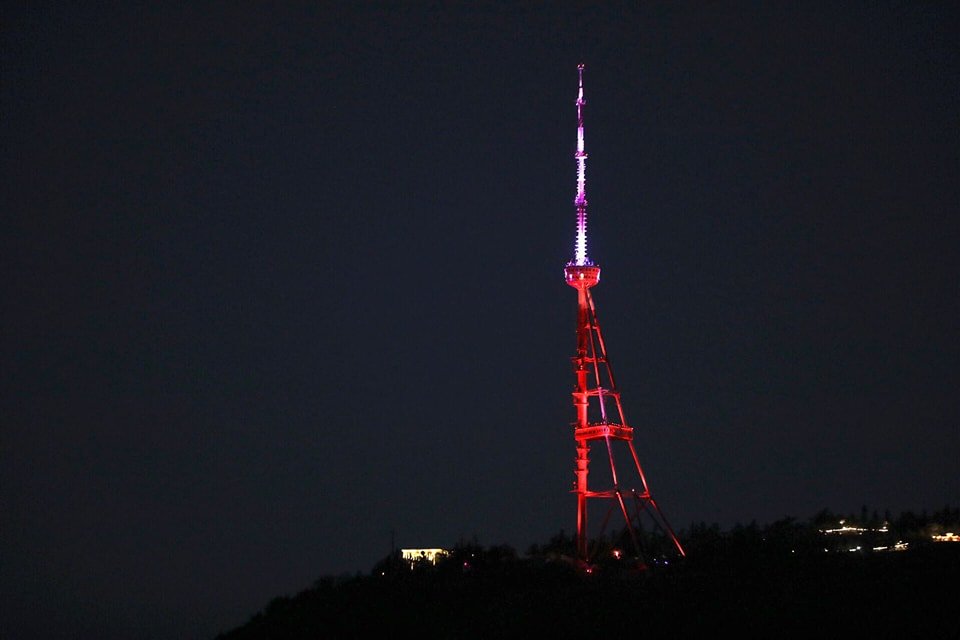 TV Tower to light up in different colors
Tbilisi TV Tower will light up in different colors in honor of friends of Georgian capital.
According to the Tbilisi City Hall, the TV Tower will light in colors of the state flags of Germany, Azerbaijan, Qatar, Poland, Estonia, Switzerland, Slovenia, France, Spain, Jordan, Moldova, Lithuania, Italy and Ukraine.
Georgian capital marks Tbilisoba public holiday on October 1-2. The delegations from 14 countries are visiting Tbilisi.