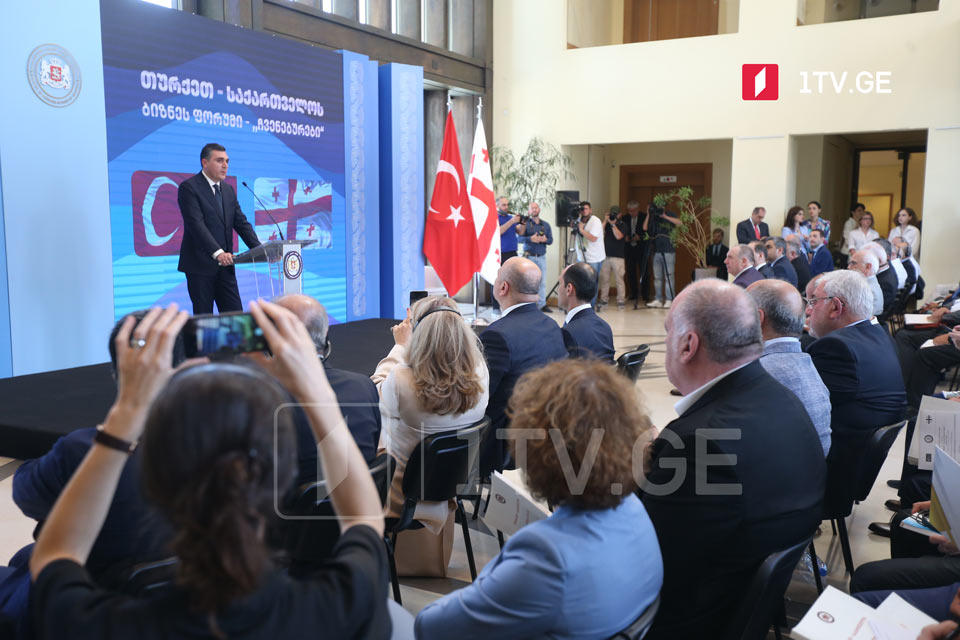 Turkey-Georgia business forum Cveneburebi opens
Turkey-Georgia business forum called Chveneburebi opened for the first time in Georgia with the support of the Georgian Foreign Ministry and on the initiative of the Georgian Diaspora in Turkey.
Over 100 Turkish businesspersons, potential investors, members of the trade-industrial chamber and representatives from the agriculture, food and tourism sectors arrived in Georgia.
Participants will learn about the Georgian investment climate and economic opportunities with the aim of contributing to the attraction of investments and expansion of trade-economic cooperation between Georgians and Turks.