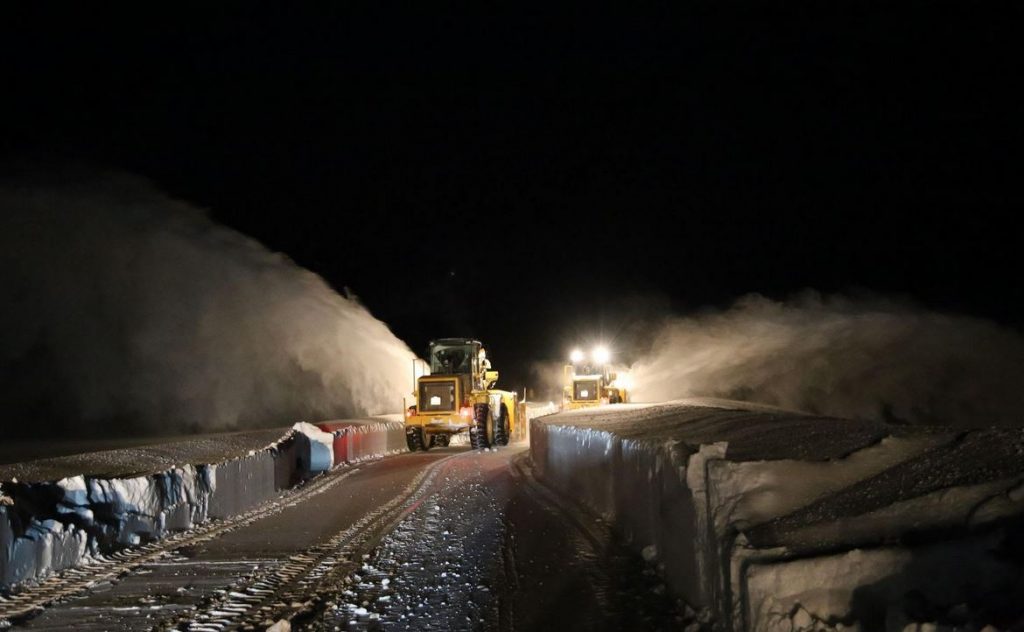 Traffic ban on Stepantsminda-Larsi section
The traffic of all vehicles on the Stepantsminda-Larsi section of the Mtskheta-Stepantsminda-Larsi road is prohibited due to avalanche hazard. Roads Department of the Ministry of Regional Development and Infrastructure reports.
The movement of trucks and trailers is prohibited at the Gudauri-Kobi section of the central Mtskheta-Stepantsminda-Lari highway. Non-stop movement is free for other motor transport via the avalanche protection tunnels. The Patrol Police is in charge of direct coordination.