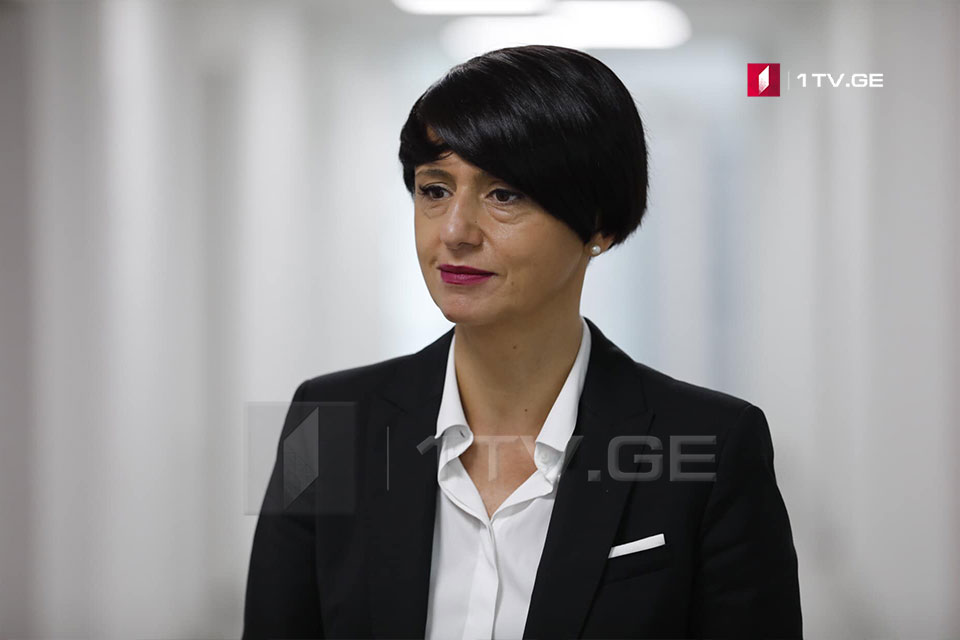 Tinatin Berdzenishvili: We touched upon media standards at the meeting with UK Ambassador. Britain knows best the essence of Public Broadcaster as it is distributor of BBC standards all over the world
The UK Ambassador to Georgia, Mark Clayton has met with the newly appointed Director General of Georgian First Channel Tinatin Berdzenishvili. UK Ambassador congratulated Tinatin Berdzenishvili on her election as a Director.
One of the discussion topics at today's meeting was media standards, noted Tinatin Berdzenishvili.
"Great Britain is well aware of the essence of the Public Broadcaster as it is a distributor of BBC standards and regulations all over the world," noted Berdzenishvili.
The meeting touched upon the topics such as the country's as well as the Public Broadcaster's policy, on top of that, the equal coverage of election subjects during the pre-election period.
"It was a very interesting meeting. We talked about our plans. UK Ambassador is well aware of every detail including covering stories interestingly and at the same time, to remain within the framework of the law, which is quite difficult," stated Tinatin Berdzenishvili.