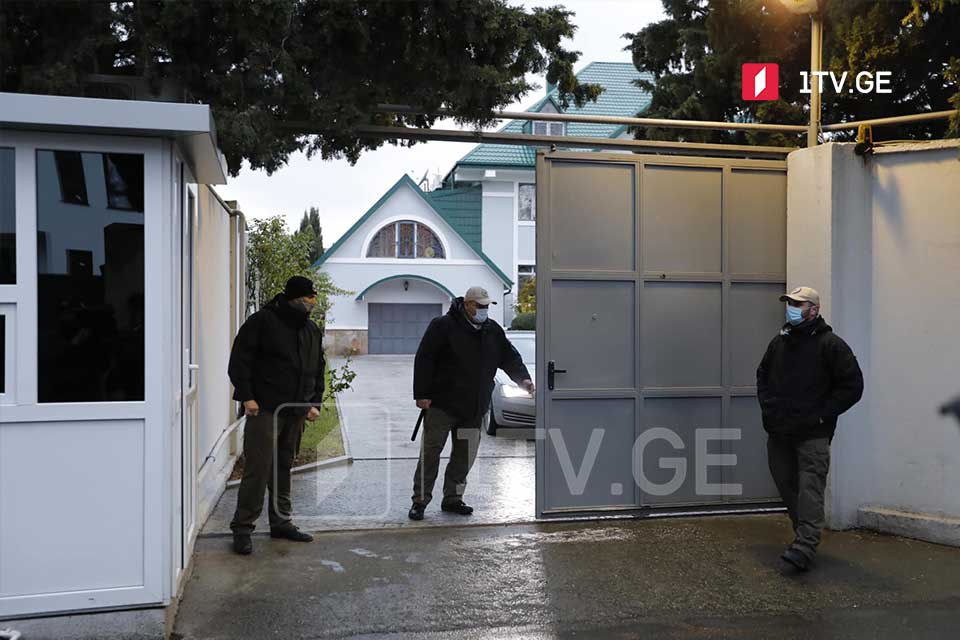 The fourth round of negotiations between government and opposition ended
Representatives of eight opposition parties that obtained mandates in the Georgian parliament of 10th Convocation, the ruling Georgian Dream party, and the facilitator ambassadors ended the fourth round of negotiations after a five-hour discussion.
No broad-based agreement was reached at the meeting that is aimed at converging positions of the parties over the October 31 parliamentary elections.
We agreed to continue further talks with the mediators, the leader of Strategy Aghmashenebeli Giorgi Vashadze told reporters after the meeting at the residence of the US Ambassador in Georgia. Vashadze added that the opposition will not consider entering the parliament if the Georgian Dream does not agree on some issues.
There is a fundamental difference between the views on early elections and the release of the political prisoners that are the most important for the opposition and, as a result, we have no rapprochement. However, there are certain contours regarding the electoral environment and the electoral system, Davit Bakradze, one of the leaders of the European Georgia party, told the media.
The Chairman of the Georgian Parliament of Georgia, Archil Talakvadze, on his turn, said the ruling team is ready to work on electoral reform and answer all questions raised by the opposition regarding the elections. But a certain radical group is putting pressure on the parties involved in the negotiations to make all the details public.
At the same time, Archil Talakvadze reiterated that the Georgian Dream is not considering holding new elections or any version related to it. He overall assessed the discussion as an important meeting, which brought the sides closer to the agreement with a real possibility to reach a consensus on the most important issue.
"Negotiations are conducted in a very civilized way, with the facilitation of the US and EU ambassadors. A very important issue is on the negotiation table, the positions are close and there is a possibility is that an agreement would be reached. If we do that during these two days, the parties will have the opportunity to continue working within the parliament," Archil Talakvadze said.
The representatives of eight opposition parties, which have secured seats in the Georgian Parliament of 10th Convocation, demand early elections, the election administration reform, holding a plebiscite on new parliamentary elections in 2021, and release of the so-called political prisoners. Otherwise, they boycott the parliament work.
The President of Georgia, Salome Zourabichvili, scheduled the first session of the parliament for December 11.