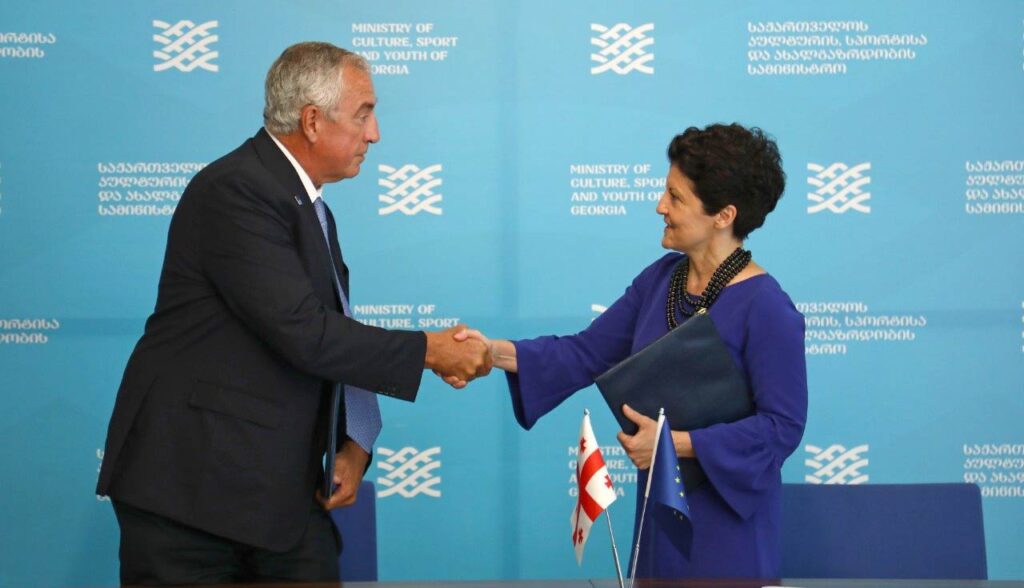 Tbilisi to have Ice Palace
The Georgian Ministry of Culture, Sports and Youth and the International Ice Hockey Federation (IIHF) signed a Memorandum of Cooperation that also aims to build an Ice Palace in Tbilisi.
Georgian Minister Tea Tsulukiani and IIHF President Luc Tardif inked the memorandum. The Federation will help to develop Ice Hockey in Georgia and contribute to the Georgian athletes' participation in international tournaments.
Minister Tsulukiani noted that Georgian players showed remarkable success in skating at the Winter Olympiad. "This shows that winter sports need assistance," she said.
Luc Tardif said the Georgian Ice Hockey National Federation has been working hard towards infrastructure development since he visited Georgia 10 years ago. "Now it's time to move forward," he added.