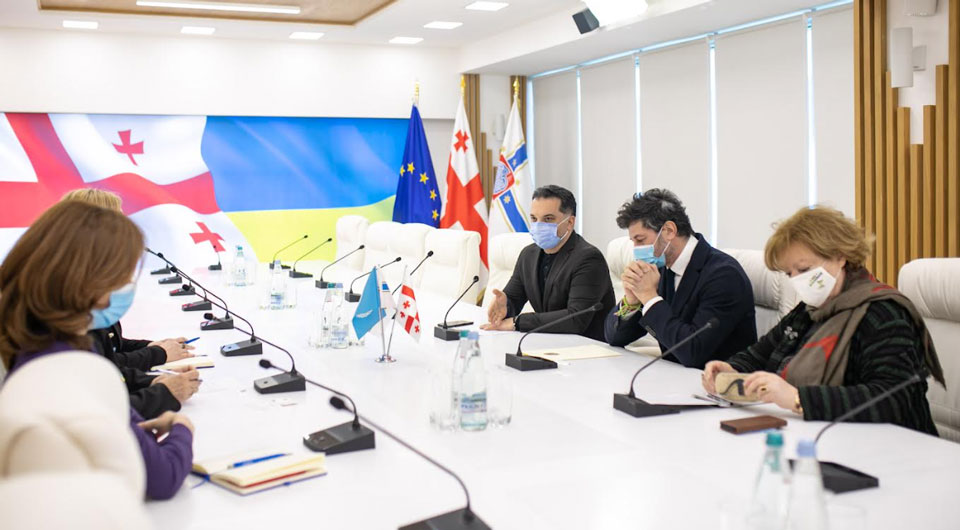 Tbilisi Mayor meets UNHCR Representative
Tbilisi Mayor Kakha Kaladze met the UNHCR Representative in Georgia, Kemlin Furley at the Tbilisi City Hall.
During the meeting, the sides discussed carried out and ongoing humanitarian activities in support of the Ukrainian people.
Kakha Kaladze informed Kemlin Furley that over tons of humanitarian relief, collected jointly with the state and public sectors and civilians was sent to Ukraine. The municipal services are accessible to Ukrainian citizens free of charge.
UNHCR Representative in Georgia thanked the Tbilisi City Hall for support and solidarity. He described the provided support as "impressive."