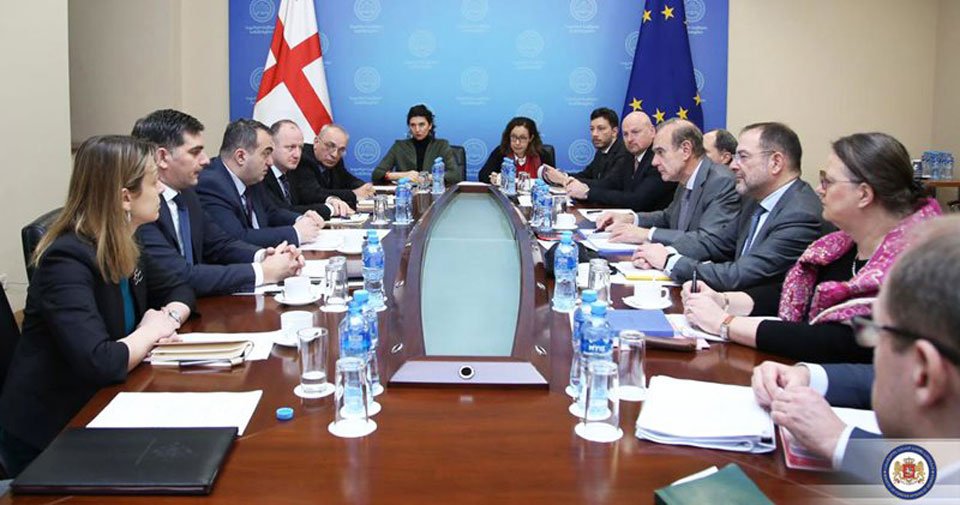 Tbilisi hosts EU-Georgia fifth Strategic Security Dialogue
The fifth high-level EU–Georgia Strategic Security Dialogue took place on 25 January in Tbilisi.
According to Georgian MFA, the meeting reflected the high level of commitment by both parties to take the cooperation forward, including on foreign and security policy, in line with the EU-Georgia Association Agreement.
The parties highlighted the historic importance of the decision of the European Council of 23 June 2022 to recognise Georgia's European perspective, the ministry has said.
"The participants discussed the consequences of the conflict between Russia and Georgia in August 2008, including the conflict dynamics in the Georgian regions of Abkhazia and Tskhinvali region/South Ossetia. They called upon the Russian Federation to fully implement the EU-mediated 12 August 2008 ceasefire Agreement. Both sides stressed the importance of the Geneva International Discussions. They once again highlighted the important role of the EU Monitoring Mission for peace and security in Georgia and underlined the necessity of ensuring the full implementation of its mandate. The European Union reaffirmed its unwavering support for Georgia's sovereignty and territorial integrity within its internationally recognised borders," MFA reports.
The EU and Georgia also exchanged topical foreign policy issues and security challenges in the South Caucasus and the wider region, including Russia's military aggression against Ukraine. The parties highlighted the crucial importance of increasing connectivity, including in the Black Sea, as a mutual priority.
The European Union commended Georgia's role as an important partner in EU CSDP missions. The sides expressed readiness to continue deepening security cooperation in line with the priorities set out in the EU Strategic Compass as well as addressing the hybrid threats and increasing Georgia's capacities and resilience, among others, through the European Peace Facility.