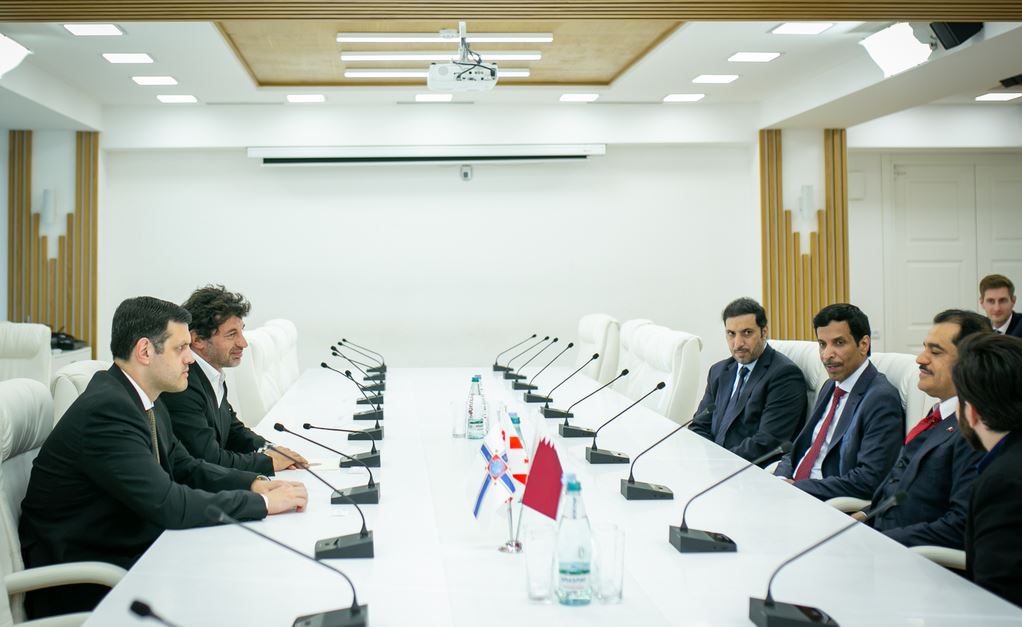 Tbilisi, Doha Mayors meet
Tbilisi Mayor Kakha Kaladze met Mayor of Doha Mansour Ajran Al Buainain, who pays a visit to Georgia on the occasion of Tbilisoba public holiday.
Kakha Kaladze thanked Doha Mayor for his visit. He welcomed friendly relations between the two countries and expressed hope to further intensify the cooperation.
"Tbilisi, which has rich traditions and history, will host you with different new projects and changes carried out to make the city more comfortable, attractive and interesting," Kaladze said.
The guest thanked his colleague for warmhearted hosting. The two colleagues visited Rike Park and Orbeliani Square.
The delegations from 14 countries are visiting Tbilisi.