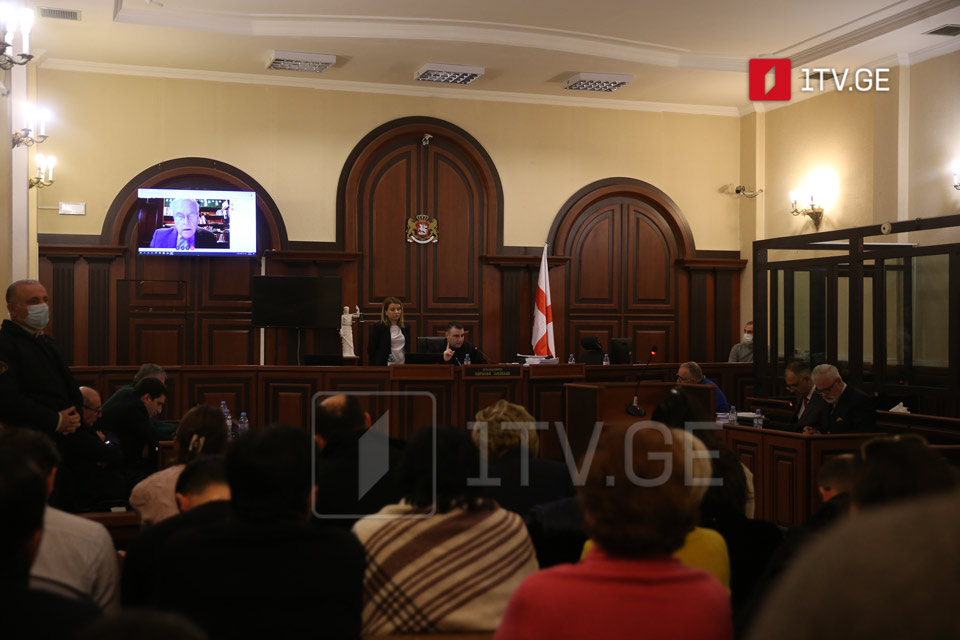 Tbilisi City Court questions American expert in ex-president's case
Tbilisi City Court is questioning American expert and Nobel Prize winner Dr James Cobb over former president Mikheil Saakashvili's jail term postponement.
James Cobb said in court that he examined Saakashvili on October 8 and analysed MRI images before concluding that the former president's neck and hip aches were caused by arthritis.
As the American specialist suspected, the arthritis was caused by the toxic impact of the heavy metal mercury (HG), which caused muscle and intervertebral disc degeneration.
"If not operated on shortly, the patient will not be able to move," the expert concluded.
Saakashvili has been in jail for more than a year, convicted of abuse of power while in office.