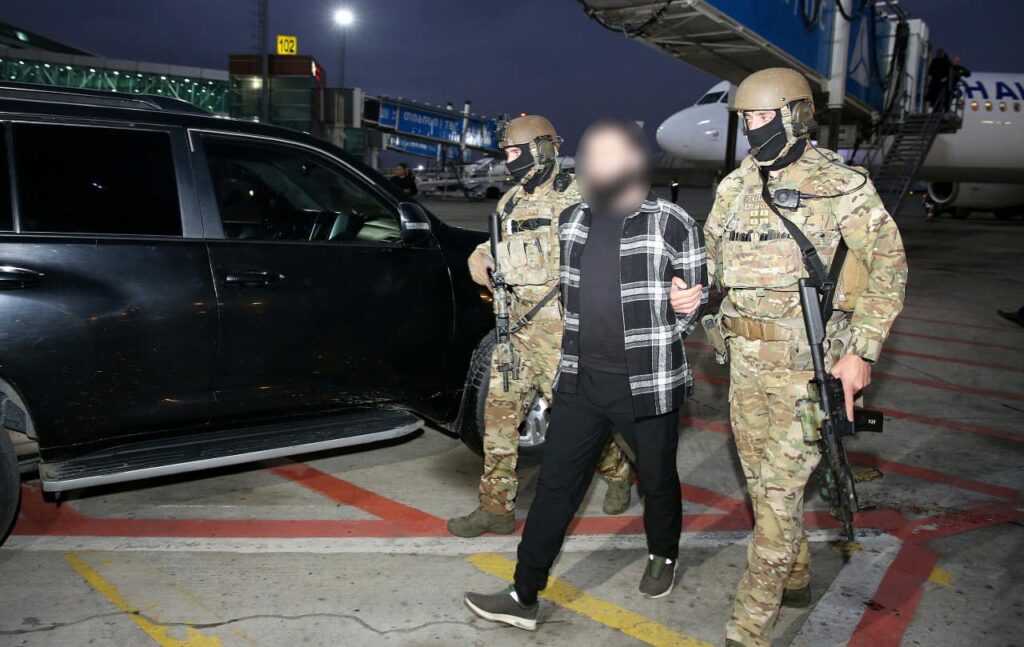 SSG arrests ISIS member
The State Security Service's Counterterrorism Center law enforcers detained Georgian citizen Tsiskara Tokhosashvili at Tbilisi International Airport based on the evidence gathered during counterterrorism operations, according to the State Security Service of Georgia (SSG).
According to SSG, Tokhosashvili left Georgia in 2015, travelled to the Middle East, and joined the terrorist organization Islamic State, or ISIS, operating in the region.
"Tokhosashvili, also known as Emir Isa, was regarded as a powerful figure among ISIS followers. He actively participated in terrorist activities and continued combat operations in Syrian and Iraqi territories. For a time, he headed one of the terrorist organization's groups in the conflict zone. He had intimate ties with some senior ISIS leaders," the SSG reported.
It should be noted that in 2019, the younger brother of Tsiskara Tokhosashvili, Cesar Tokhosashvili, or Emir Al-Bara Shishan of the Islamic State, was detained on terrorism charges following a joint operation. He is currently serving his term in Georgia.
A counterterrorism investigation is underway against Tsiskara Tokhosashvili under Article 328 of the Georgian Criminal Code following his membership in a foreign terrorist organization and participation in terrorist acts. The offence carries a prison sentence of 10 to seventeen years.