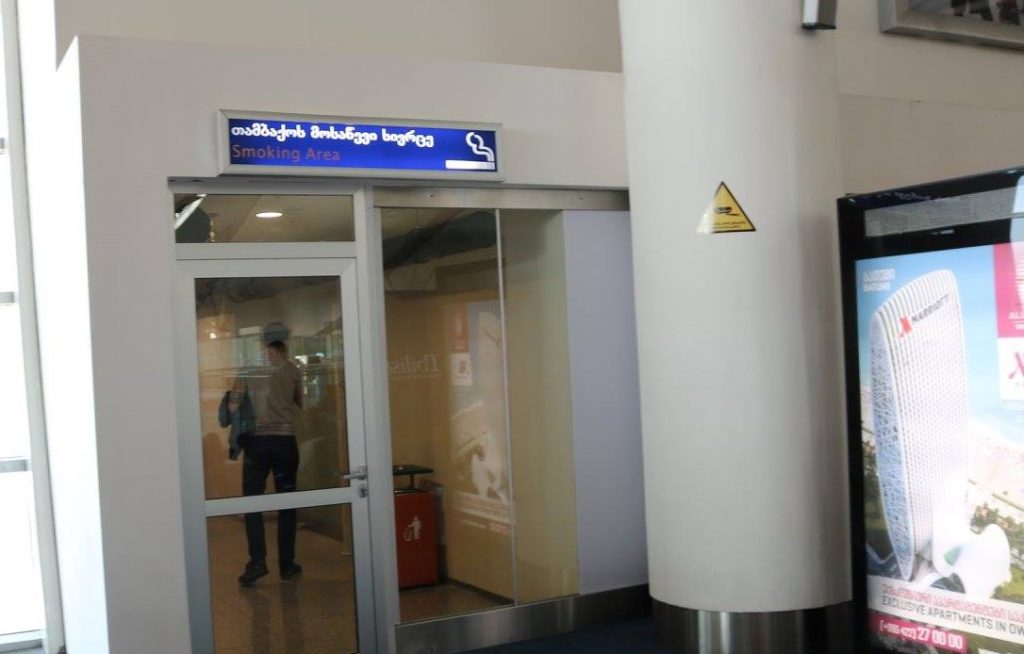 Special smoking area arranged at Tbilisi International Airport
A special smoking area has been arranged in departure hall at Tbilisi International Airport in connection with changes carried out into Law on Tobacco Control. According to TAV Georgia Company, the space is provided with ventilation system.
Limitations and fines on use of tobacco have been activated starting May 1. Based on the acting legislation, smoking is prohibited in buildings, public gathering places, public transport, restaurants and cafes and stadiums.