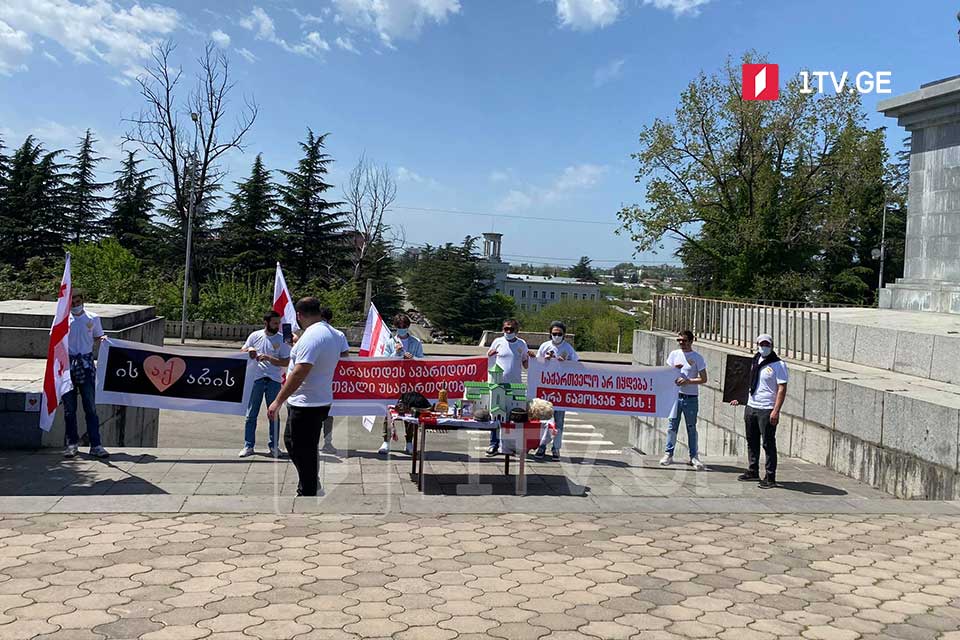 Small Anti-Namakhvani HPP protest to be held in Kutaisi
Opponents of the Namakhvani HPP construction project rallied near the monument of David the Builder in Kutaisi. Several protesters accused the government of selling the land and expressed solidarity with the anti-Namakhvani HPP opponents, who hold demonstrations in the Rioni Valley.
The demonstrators are planning to march to Gumati village from Kutaisi.
The protest against Namakhvani HPP construction has been underway in western Georgia for months. Earlier, the Georgian government announced that the construction of the Namakhvani hydropower plant (HPP) would be suspended for 9 to 12 months until the environmental, geological, and seismological surveys are reviewed.
The Energy Community Secretariat's Dispute Resolution and Negotiation Centre will engage in the mediation process related to the Namakhvani HPP construction project.