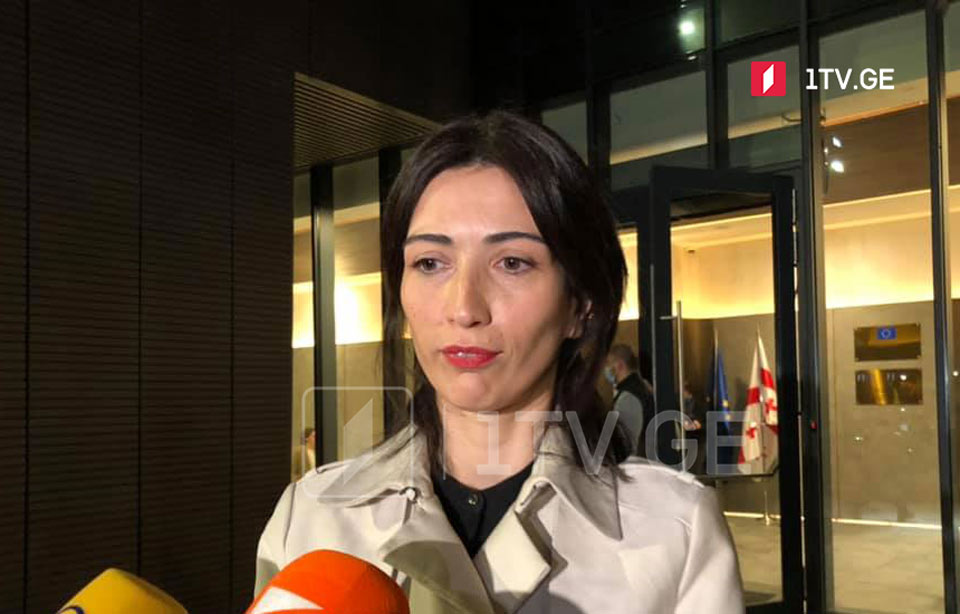 'Shifting attention from real problems,' ISFED echoes Parliament Speaker
Executive Director of International Society for Fair Elections And Democracy (ISFED), Nino Dolidze, on Sunday echoed a statement by Georgian Parliament Speaker Shalva Papuashvili, explaining the reasons behind ISFED's banning from the electoral reforms working group.
He said, "ISFED failed to answer the main question, whether they still demand the Parliament to dismiss the government and appoint the so-called technical government."
Dolidze dubbs it as "shifting attention from real problems and real tasks."
"The clock is ticking, and it would be great if the ruling party could take a more active role in implementing the EU-outlined reforms with the involvement of CSOs, as recommended by the EU."
Alluding to the ruling team's recent decision over ISFED'S exclusion, Dolidze deems it "discriminatory" as she says ISFED attended the rallies with other CSOs, demanding "the European future of our country," but the said decision only applied to them.
She stressed that ISFED has never voiced its desire to participate in government formation.
"I don't know what the ultimatum is about. We spared no effort and wished to bring our recommendations to any working group, be it the ruling team or the opposition parties," Dolidze went on.
In his statement, Papuashvili said, "it will be difficult to discuss constructive cooperation if they [ISFED] keep using the language of an ultimatum, urging the Parliament to dismiss the government and appoint the so-called technical government.
"ISFED should respond to the public, whether they are still giving or revoking the ultimatum. They will be allowed to participate in the working group meetings after removing the demands," the Speaker stated.
On Friday, the U.S. Embassy and EU Delegation to Georgia echoed the ruling team's move not to invite ISFED to the first meeting of the electoral reforms working group.
The U.S. Embassy stressed, "civil society organizations serve as the voice of the people on a range of issues and play a vital role in ensuring that citizens' needs, priorities, and preferences are addressed. ISFED'S exclusion raises questions about the sincerity of Parliament's electoral reform process."
According to the EU Delegation, "priority #10 [of the EC's recommendations] on involvement of CSOs in decision-making processes is particularly relevant to ongoing work in Parliament."